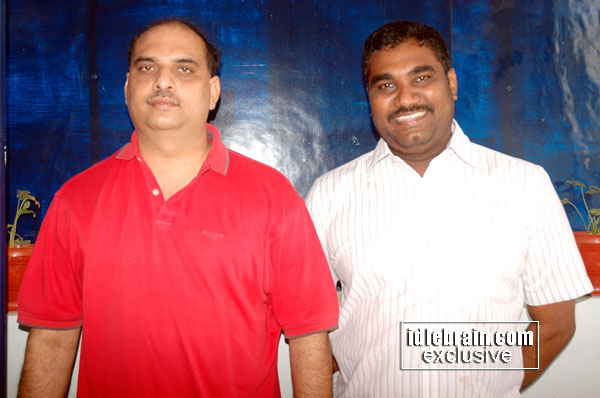 Call Center, the movie starring Vamsi Krishna (Happy Days guy) and Priyanka in the lead, is set for release on September 11. The film is going for censor on Monday (Sep 8). Made on Sri Saibalaji Arts banner, the film is jointly produced by Katragadda Lokesh Dutt and Yarlagadda Venkataratnakumar alias Yarlie. Direction is by Kanmani. A press meet was today held at their production office, Hyderabad.
Lokesh Dutt said: "Call Center is like a mirror to the present day youth, their feelings and desires. At the same time, the film has all the ingredients catering to all sections of the audiences. The film is an answer to the confusion prevailing in society about various aspects connected to the customs and traditions. It is a full-fledged entertainer. We got excellent response to Saikarthik's music. Picturisation of songs is a big highlight with beautiful locations."
Yarlie said: "Call Center is totally a different from the regular films. It is a youthful entertainer. The film presents the clash between foreign culture and Indian culture among the software professionals. The story deals with incidents in the lives of four software pairs (meaning lovers). Kanmani hoisted a new angle in directing the film. We are going to release the film in Tamilnadu for Dasara. The US release will be in the second of this month. As of Andhra Pradesh, it is hitting the marquee on September 11."
Lyrics are provided by Bandaru Danayya, Bhaskarabatla Ravikumar, Kandikonda; dialogues - Yalamanchili Sridhar; Cinematography – Anji.