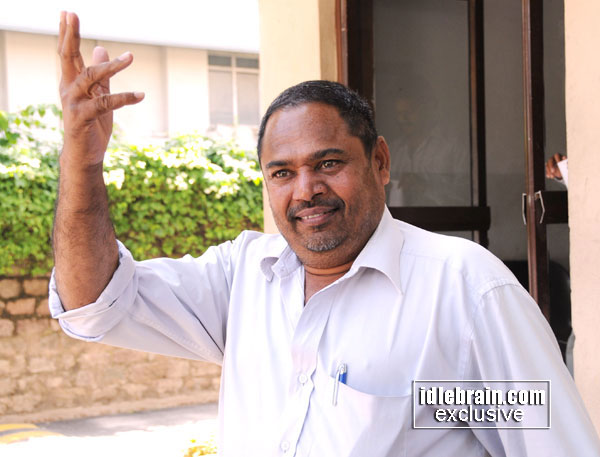 R. Narayana Murthy's film – Devarakonda Veeraiah (with tagline: Koothuri Kosam) – is going to release in November. The music is planned to release this month. This film dealing with the story of an anguished father over the murder-rape of his student-daughter is made on Sneha Chitra Pictures. It has story, screenplay, direction, production by R. Narayana Murthy. He arranged a press meet at Prasad Labs, Hyderabad.
Narayana Murthy said: "We have completed the shooting and post production works of the movie and it will be releasing in November. The music will be in a couple of weeks. A number of girls are coming from villages and studying in cities. They are taking shelter in the hostels. My subject is the heinous crimes committed against these innocent girl-students in the hostels. After the incident of Ayesha Mira, the parents are very much frightened about their daughters in the hostels. There is no protection to the girls coming from villages for education in cities. This is our major subject in this film."
Cast: Gogineni Prasad, YS Krishneswara Rao, Sharafath, Balu Mahendra, Sairam, Srikar Prasad, Principal Naidu, K Narayana, BHEL Prasad, Rajesh, Tamalapakula Mogili, Venkatesh Naidu, Ranga Rao, Rambabu, Chittibabu, Ravikumar, Priyanka, Natakumari, Prameela Rani, Karate Lakshmi, Hansi, Linda, Tulasi, Harika, Madhavi and others are among the cast.
Technical details: Lyrics – Vanga Pandu Prasada Rao, Gorati Venkatanna, Suddala Ashok Teja, Jayaraj; Cinematography – Prasad; Music – Vandemataram Srinivas; Story, screenplay and direction – R. Narayana Murthy.