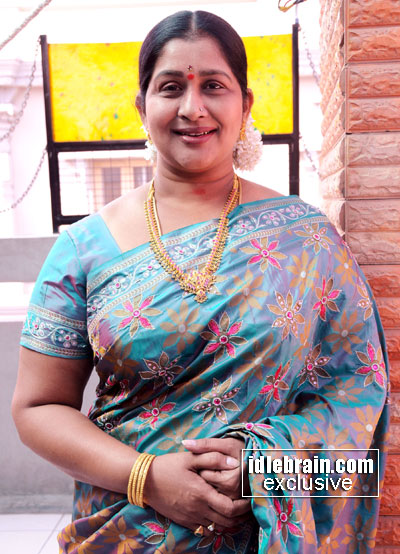 Senior actress Kavitha who entered into politics by joining TDP has arranged a media press meet to thank everyone.
Journey:
I came to film industry at the age of 11as a child artist and completed over 130 films by the time I got married in at the age of 19 and went to Singapore where my husband was working. I was in Singapore for 13 years. I reentered into films with Tarangini followed by Amma Raajinama. Ninne Pelladatha film got me good fame.
I owe my success to my mother who passed away last year and to Mr. Sridhar who gave me first chance to act in his film. I came from a poor family that did not afford a proper education and made a good name for myself in the film industry.
When I was retiring from film industry at 19 years, I identified that junior artists, fighters, light men and production boys were in need of money. Hence I donated Rs. 50,000/- each for these four organizations. I am the kind of women who remembers the roots.
About Chandra Babu Naidu
I feel that among the present politicians Chandra Babu Naidu has tremendous leadership qualities. He is not a politician, but a great leader and an able administrator. I have been contemplating on joining in politics for the past two years and I could jump to it when Chandra Babu Naidu invited me into Telugu Desam Party. I will contest from any assembly segment if our leader asks me to. Otherwise, I am content with doing campaign for the party.
About NTR
I adulate NTR. When I acted as his sister in Lawyer Viswanadham film as his sister, he said that I had attraction in my face though my skin color was little dark. NTR used to meet his fans who come all the way from AP to Chennai and treat them like brothers. His 9 year rule as CM is a turning point to Andhra Pradesh. He is not only a great actor, but also a greater politician.

• click here for Telugulo.com velugu needalu of Kavitha