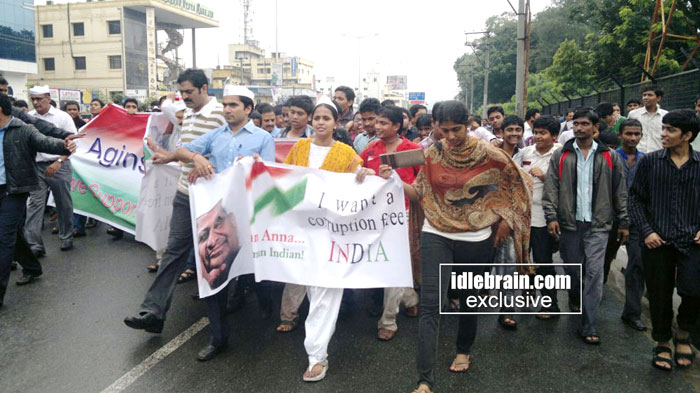 Smita Supports Anna Hazare

Pop singer Smita voiced her support to Anna Hazare at Vijayawada on 25th August, 2011. A procession was held on M.G.Road this morning in support of Anna. Thousands of citizens, mostly students participated in the march.

While speaking to media, she said that it is the responsibility of each and every Indian to fight for Jan lokpal bill. She also said, Anna at this age need not fast for so many days as he will be least benefited out of it. He is doing it for young India and its our responsibility to be with him in his struggle to end corruption. Though there are two sides to any agitation, It has been many decades since India has seen a fighter and a leader of this stature. She said she is committed to Anna and requested everyone to come out and become a part of this agitation.