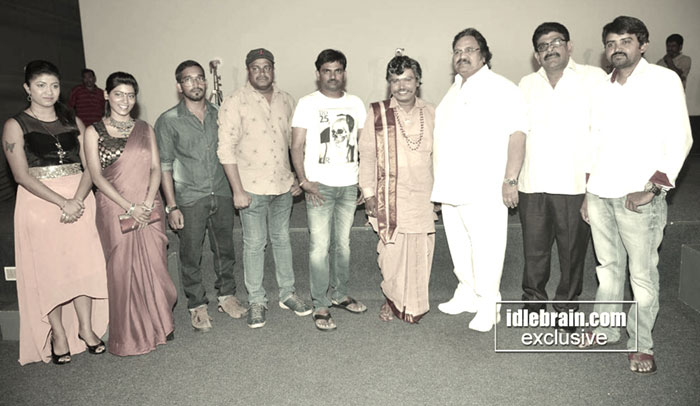 31 August 2015
Hyderabad
Sampoornesh Babu's 3rd movie as full-fledged hero - Kobbari Matta was launched at a function organized in Prasad labs on the night of 31 August. Dasari sounded the clapboard on Sampoornesh Babu and Maruthi switched on the camera.
Sampoornesh Babu has made an appearance in Pedda Rayudu get-up and mouthed a funny dialogue written by Steven Shankar. Sampoornesh Babu said that he play three characters named Pedarayudu, Papa Rayudu and Android in this movie. Pedarayudu and Papa Rayudu have huge joint families where as Android will take care of masala elements like fights, dances and punch dialogues.
Kobbari Matta will get stunning openings due to craze - Dasari
Dasari said, "Hero of Telugu films used to be handsome and used to be a noble person on screen. Puri Jagan's Idiot changed everything. A guy who mistreats his girl friend and disrespects his parents became the hero and role model. Now, Sampoornesh Babu created so much of craze in social media and with Hrudaya Kaleyam that his second film Singam 123 fetched good profits. I am sure that the kind of innovative publicity the makers are doing, I predict that Kobbari Matta will fetch 4 crores in the first weekend irrespective of the quality of content and may make 10 crores in total run if the content is good."
Script writer Steven Shankar said that he is in awe of achievements of Dasari as a director and thanked him for gracing the occasion!|