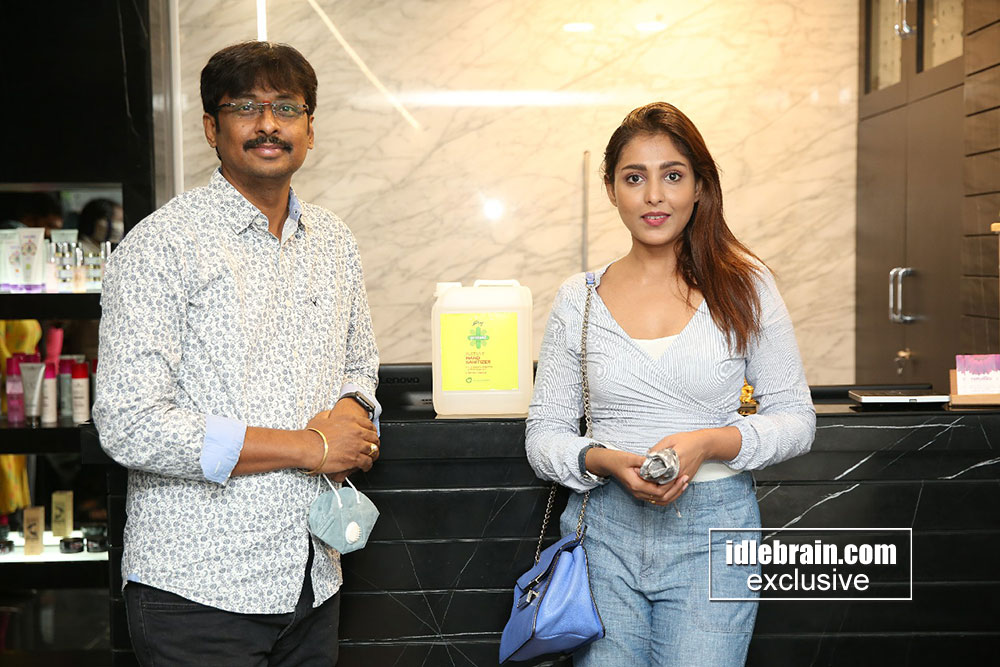 17 June 2020
Hyderabad
Hyderabad, June 2020: Actress Madhu Shalini stands in support Godrej Professional Suraksha Salon Program held at Naturals family Salon, Road No 3, Banjara Hills. She visited the salon and pampered herself with a haircut and styling and was thoroughly impressed with the safety measures adopted.
"While people have been eagerly waiting to visit salons, they have to be assured of the safety protocols that salons have employed. To understand how these measures are implemented on-ground, I decided to make a visit personally at Naturals salon and am impressed with the thorough compliance to safety. Right from the entry into the salon to the end of my appointment, salon ensured hygiene protocols are not compromised said Madhu Shalini.
Mr Arvind Seela, Naturals family salons Vice President Said, that In association with Godrej Professional as part of Suraksha Salon program, we are aiming to support salons partner with safety and well-being of customers and staff along with facilitating smooth post-lockdown operations. To boost public confidence, it is important to showcase how salons have opened up with proper safety measures in place, he added.
Mr. Sunil Kataria CEO – India and SAARC, Godrej Consumer Products Limited (GCPL) said, Godrej Professional Suraksha Salon is a nation-wide program including Hyderabad, aiming to support the salon industry as it moves to the new normal. Under the program, Godrej Professional has donated 15,000 litres of sanitizers and 10,000 re-usable masks for the well-being of the stylists. In addition, it is continuing to support salons with sanitizer & disposable kits for salon safety in a non-profit manner.