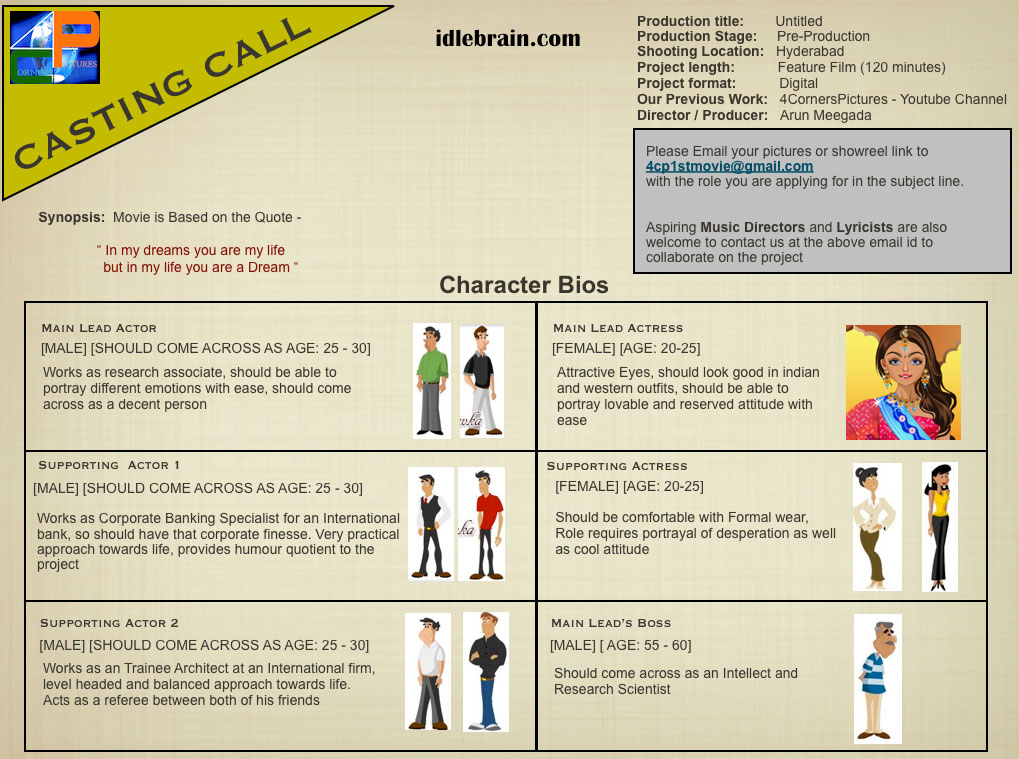 17 March 2013
Hyderabad
A Start Up Movie Production company is looking for cast & crew.
This ultra-low budget movie is being Produced & Directed by Arun Meegada, an Alumnus of Annapurna International School of Film + Media
This untitled movie is my tribute to his excellency former President of India, Sri Abdul Kalaam Ji, who has been one of my inspirations in life. I take it upon me to promote his legacy to inspire Young Minds in my own modest way.
Only passionate, committed individuals who who are willing to strive to make this project a reality need apply.
Email : [email protected]
Subject Line : Role you are Applying for
Also, aspiring Music Directors and Lyricists are welcome to apply to collaborate on this project.