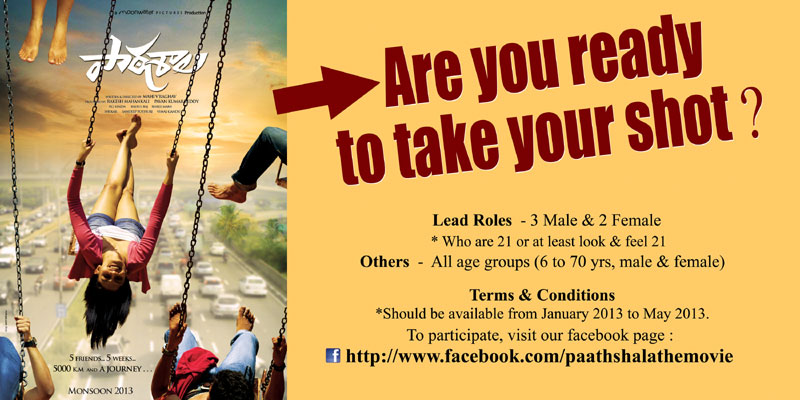 A Moonwater pictures production (Village lo Vinayakudu (2009) & Kudirithey Kappu Coffee (2011))
Written & directed by: Mahi V'Raghav
Produced by Rakesh Mahankali & Pavan Kumar Reddy, Director of photography: P.G. Vinda, Music by: Rahul raj (Oh my friend), Lyrics: Shree Mani, Editing: Shravan.
Casting requirement
Lead roles – 3 Male & 2 Female
*Who are 21 or at least look & feel 21
Others – all age groups (7 to 70 yrs, male & female)
To apply visit our facebook page:
http://www.facebook.com/paathshalathemovie
Interested to be a part of "Paathshala" team
A call for dynamic and passionate individuals as assistant directors, costume designers, production, marketing & promotion executives and any other technical or non technical roles.
Write to us at [email protected]
http://www.facebook.com/paathshalathemovie