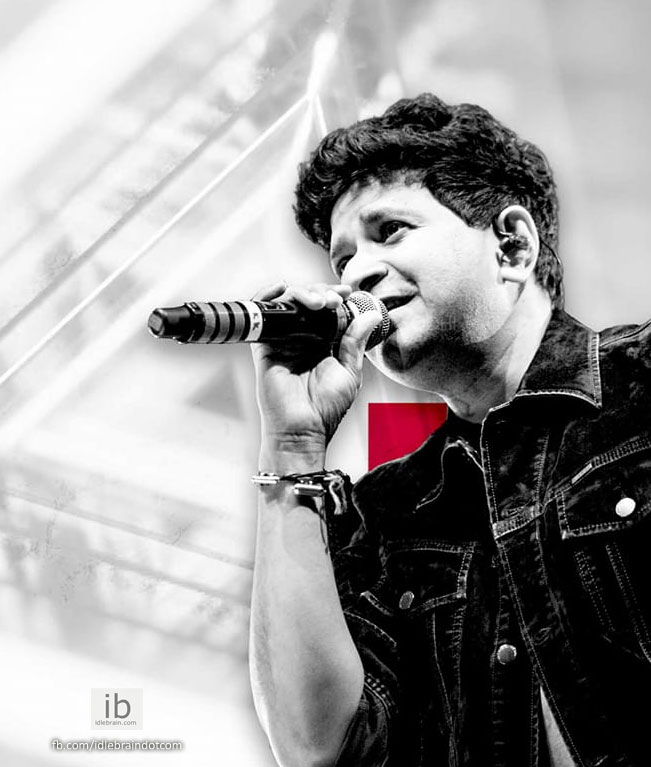 1 June 2022
Hyderabad

Before his career in Hindi took flight, composer AR Rahman got KK to record a couple of songs for Prema Desam—College Style and Hello Doctor. Both the songs—with a western beat to them—topped the charts in Telugu, ensuring that KK got off to a good start in Telugu. With a unique voice and infectious energy, he could enthrall the listeners and music aficionados instantly. While his association with Rahman continued further with Minsara Kanavu, where he sang a peppy number Strawberry Kannae, he still had to wait for his big breakthrough in Telugu.
And that happened with Ye Mera Jaha in Pawan Kalyan-starrer Khushi. His rendition of the Mani Sharma number, which was primarily written in Hindi, was a major turning point for him in Telugu and from thereon; there was no looking back as he belted out a series of hits. The fact that Khushi had a magnificent run at the cinema halls meant the song too was on the lips of listeners for a long time, which helped his cause.
While his grip on melody was evident with his renditions of Nuvve Naku Pranam (Nuvvu Nenu) and Okariki Okarai (Student No 1), he also pulled off melancholic numbers like Evvarineppudi ( Manasantha Nuvve) and Gurtukostunnayi (Naa Autograph) with an ease that displayed his range and versatility as a playback singer. For a singer who was not Telugu, it was this flair of his that made him a sought-after name. In his initial years as a Telugu singer, he forged a great musical bond with RP Patnaik, having been a regular with almost all of RP's soundtracks. Together, they delivered hits like Prema Prema (Jayam), Ooruko Hrudayama (Nee Sneham), Devude Digi Vachina (Santosham), Diri Diri Diridi Vareva (Santosham), Clean Bowled (Ninne Ishtapaddanu) and CM PM (Dil). Devude Digi Vachina and Cheliya Cheliya (Gharshana) were the two biggest hits of his career in the first half of the new millennium, helping him gain craze among the youth.
With Devi Sri Prasad, KK was something else as he kick-started the association by singing the hugely popular Feel My Love from Arya. His mesmerizing vocals combined with Devi's music and Bunny's dance was instrumental in the song remaining all the rage for the whole of 2014. Hits like Chaila Chaila (Shankardada M.B.B.S) followed but My Heart is Beating (Jalsa) and Uppenantha (Arya 2) stood out for the rest of the decade, positioning KK as the go-to singer for both romantic and lively numbers. His partnership with Yuvan Shankar Raja was also very productive as he lent voice for soothing numbers like Thalachi Thalachi (7/G Brindavan Colony), Egire Mabbulalona (Happy) and Waiting for You (Oye).
Besides his outstanding talent and knowledge of music, one thing that always worked in favour of KK was his effort in getting the Telugu pronunciation and the many moods of the song right. For a non-Telugu singer, he never sounded like one, as he sang out a clutch of memorable songs, especially in the noughties. Which is why, he is perhaps the only north male singer after Shankar Mahadevan and Udit Narayan who has had a long run in Telugu. While the last decade saw him warble out less numbers due to the emergence of a new crop of singers, one can't rule out the fact that there are many other numbers from his outstanding oeuvre which will continue to please music lovers for all times to come.
- NAGARAJ GOUD