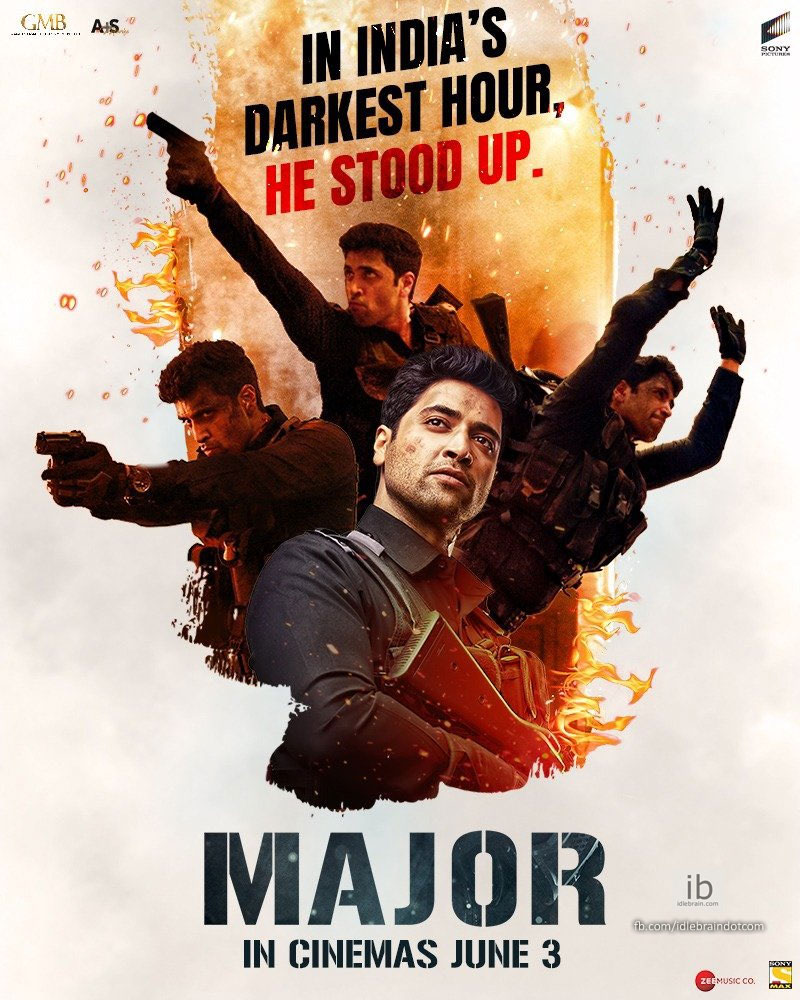 2 June 2022
Hyderabad

Adivi Sesh has been harbouring the dream of narrating the story of Major Sandeep Unnikrishnan, who lost his life fighting the terrorists during the 2008 Mumbai serial attacks, since 2010. After cementing himself as a bankable actor with a string of continuous hits like Kshanam, Ami Thumi, Goodachari and Evaru, all that Sesh had to do was wait for someone to believe in the vision he had for Major. And that happened pretty quickly after Goodachari, with none other than superstar Mahesh Babu and Sony Pictures deciding to place their trust in Sesh's vision and storytelling skills. It was also the first time that Mahesh was associating himself as a producer for a film which didn't headline him. So Major had all the good things going its way even before it was flagged off.
However, like with all other films, COVID-19 did cast its ominous shadow on the film's shooting schedule, delaying it multiple times and eventually postponing its debut in cinema halls as well. The team was contacted by leading OTT players for a direct streaming release during and after the pandemic but Mahesh, a proponent of theatrical experience, ensured that it was best experienced on the big screen.
Right now though, word on the street couldn't be more promising for the film. In what was a bold promotional move, which had every chance to boomerang, the makers arranged exclusive previews in different cities across the country beginning days ago, giving itself plenty of space for buzz to build. Only makers with supreme confidence in their product can think of such moves and it worked like magic so far. From an industry which is as conformist as Tollywood is when it comes to promotions, the tactic proved to be a master plan, helping the film garner the buzz that is equivalent to that of an event film or a big star release! If the rapturous reviews are anything to go by, Major seems primed for box office riches for all of this weekend and the next week. Both in Hindi and in Telugu. The premier shows planned in Hyderabad today have been booked to the brim, signifying its craze.
So what is it that is working in its favour? The names of Mahesh, Sesh and Sashi Kiran Tikka aside, it's the content of the film that is pulling people to log in to advance booking sites. Sesh has made a name for himself by doing rich content cinema and they are expecting nothing short of some good solid content again from him. The curiosity of what happened at The Taj Mahal Palace Hotel on the fateful day of 26/11 and the life that Sandeep led is another factor. In addition, with the makers clarifying that the price of balcony tickets in single screens will not exceed Rs 150 in both the Telugu states meant that cinegoers aren't concerned about a dent in their pockets. If the public at large give the film a thumbs up tomorrow, chances are that the low prices will only benefit the film as footfalls tend to increase. And that is what exactly the beleaguered exhibition system wants.