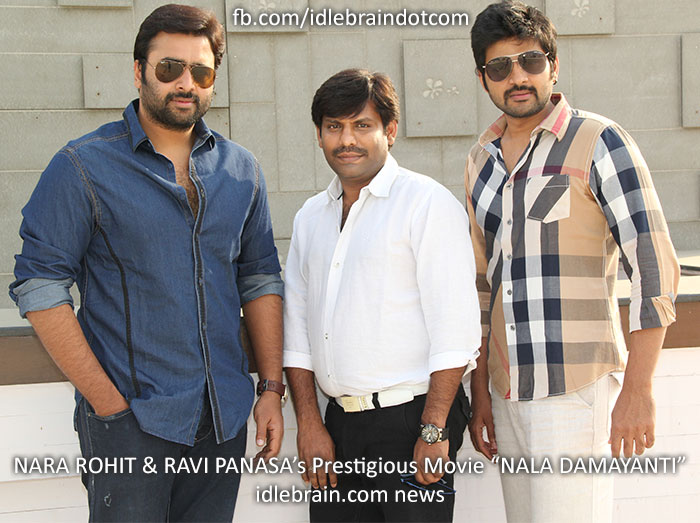 14 February 2014
Hyderabad
The time has come for yet another banner to make its presence felt in Tollywood. RK Media has been one of the chosen PR firms in Tollywood for many events and this is headed by Ravi Panasa. Now, he has taken another big step towards film production and as part of that, he has launched 'Ravi Panasa Film Corporation' (RPFC) today.
This banner would be making small budget and big budget flicks in the time to come. The first project from this company happens to be 'Nala Damayanti' and this has Royal Raju Sri Vishnu of 'Prema Ishq Kaadhal', 'Second Hand' and 'Pratinidhi' fame as the hero along with famous three heroines.
The film would be directed by Ko.Ve.Ra. (a protege of popular writer and director Vijayendra Prasad) while Nara Rohit is presenting it. Ravi Panasa is producing this movie.
Sharing his thoughts, Ravi Panasa stated that few more big projects are lined up from this banner and very soon the details of all of them would be revealed.