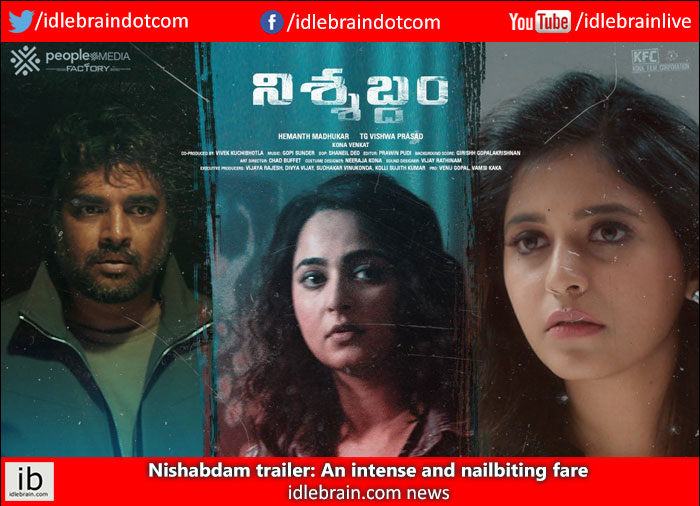 7 March 2020
Hyderabad
The trailer of Anushka and Madhavan's upcoming film Nishabdam is out and it surely manages to strike a chord. From some intense visuals to an engaging plotline, it looks like the flick could stand out as one of its kind with a very Hollywood style narrative structure as seen in this glimpse.

It's been a while since we have seen Anushka on screen and it's surely a breath of fresh air to have her back in what looks like another performance she will kill. What's more, she is joined by the another powerhouse like Madhavan.

But what is worth noting is that the team seems to have made a conscious effort to give less space to both the stars and have instead pushed Anjali to do most of the talking alongside setting the mood of the story. We even see glimpses of Shalini Pandey who will be seen in what seems to be a role that has shades of gore. The trailer in fact gives the vibe of an intense ride that will be nail biting and a little shocking in moments.

The film that is directed by Hemanth Madhukar is going to have a release in Telugu, Tamil and Hindi alongside English. And from the looks of it, this one is surely a story that has a wide appeal across linguistic boundaries. At a time when the audience across India is open to watch unfamiliar faces on screen, this film might just hit the bullseye if promoted well, especially with Madhavan and Anushka on board as the leads.