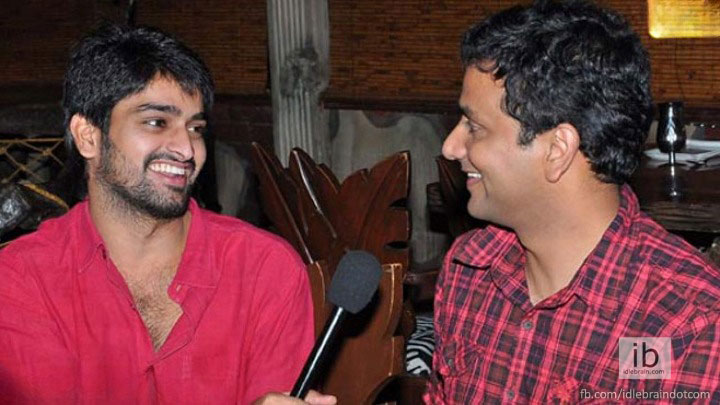 19 June 2022
Hyderabad

More than two years after it had to be put on pause mode due to COVID-19 pandemic and the travel restrictions it brought in, the filming of Srinivas Avasarala's next, Phalana Abbai Phalana Ammai (Papa), with Naga Shaurya will resume today in UK.
Before the pandemic brought the filming to a screeching halt, Avasarala completed 35 percent of the film. "We are starting today in the UK. We will be shooting in London and Birmingham until July 15, with which close to 90-95 percent of the shoot will be wrapped up. Later, we will shoot in India for three days, calling it a complete wrap," the director told idlebrain.com from the UK.
A production of People Media Factory, the project marks Avasarala and Shaurya reteaming up after two memorable romantic comedies, Oohalu Gusagusalade and Jyo Achyutananda. A serious love story without a tinge of Avasarala's brand of humour, Papa is inspired from the lives of his friends. It revolves around four principal parts and all of them are living somewhere in the US. Malavika Nair and Megha Chowdhury are cast opposite Shaurya.
-NAGARAJ GOUD