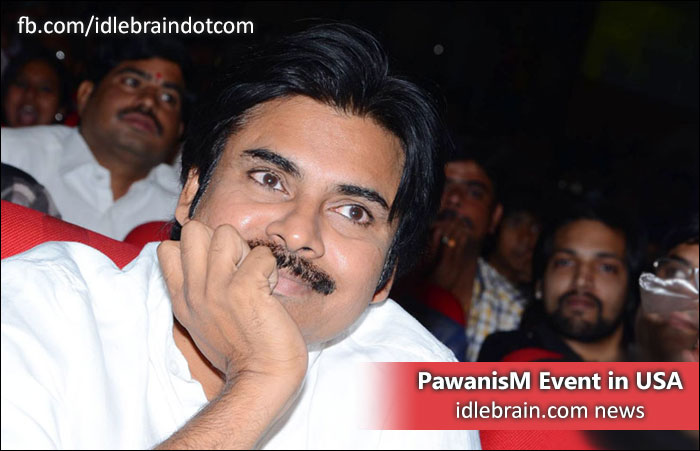 06 August 2015
Hyderabad
Dear Pawan Kalyan Fans and Pawanism Followers
An event will be held on August 30th (Sunday) on the occasion of Pawan Kalyan's birthday in all the four zones of USA.
1. North Zone - Chicago and Detroit
2. East Zone - New Jersey and Boston
3. West Zone - Los Angeles and San Francisco
4. South Zone - Dallas and Atlanta
We welcome your suggestions in this context.
Also with regards to this event we are organizing two contests:
1. A Lyric on Pawanism / Janasena / Pawan Kalyan
2. Video Message Suggestion to Pawan Kalyan and also to his Fans/Followers
The rules for this contest are:
1. The Lyric must be in Telugu
2. The Lyric should have one pallavi and two charanams
3. (The second contest) The video message or suggestion should not be more than 2 minutes
4. The video, audio, backdrop and lighting should be clear and audible
5. Please write your Name, Phone Number with country code, the place where you live (city and state if in other countries) and (if in India village or town and district and state).
6. This contest is open to worldwide
7. The last date to receive the Lyric or Video Message clips is 29th Aug 2015
There will be 3 prizes for Lyric contest (1st prize = $500, 2nd = $400, 3rd = $300)
There will be 4 prizes for Video Message (1st prize = $100, 2nd = $75, 3rd = $50, 4th = $25)
Your lyrics and video messages should be sent to [email protected]
Please Note: All rights on your Lyrics and Video clips will be owned by PawanismUSA.Org
Fans & Followers.., to help with our logistics,
Please RSVP your participation to this event through [email protected]