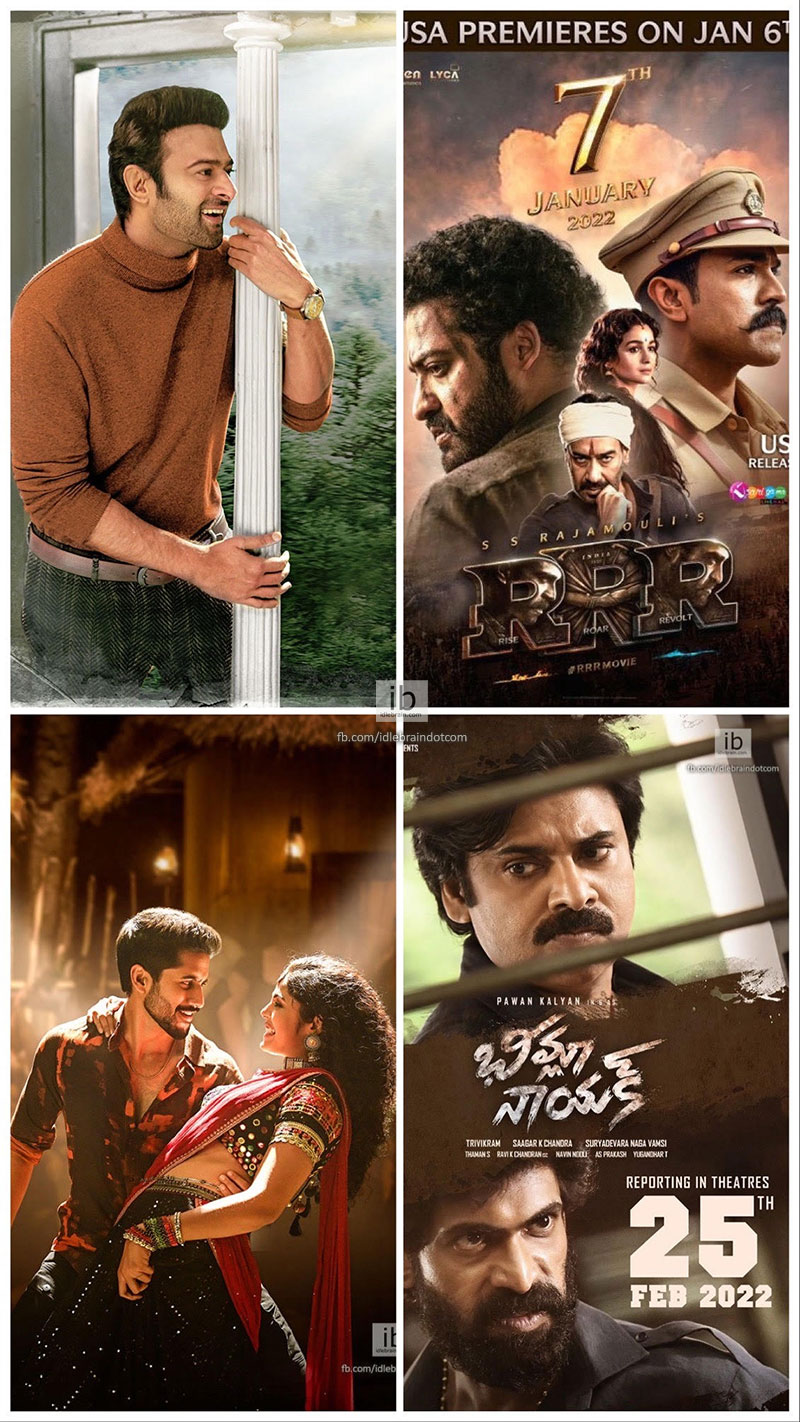 4 January 2022
Hyderabad

To movie buffs, and the people of Telugu film industry, Sankranti is a festival of films. A bunch of films gear up for back to back releases during this time of every year. For this year too, there have been a lot of expectations, and films as well, waiting to hit the screens. RRR and Radhe Shyam were all set to make their way to the theatres across India and that is when a lot of confusion came up.
Going back down the memory lane, the entire industry, in fact our neighbouring industries, right in November and December -2021 itself, were prepping for some big releases for Sankranthi. Soon, the ticket price issue at the theatres in Andhra Pradesh came into the limelight once again, highlighting the fact that there is a lot of ruckus that needs to be cleared. And till that is done, it is pretty much obvious that the filmmakers would not release the films for such less prices.
Meanwhile, the makers of RRR, Radhe Shyam, Bheemla Nayak, Bangarraju and other films have announced that they will be making their ways during the festival season.
While the platter was set to be served, then came the Omicron variant of COVID-19, which led to the fear of the government imposing 50% occupancy in the theatres, and also the shutdown of the theatres in the neighbouring states, which already happened.
On the day of New Year, the makers of RRR have announced that they are postponing the release of the film due to all the possible reasons. As soon as the announcement was made, a bunch of films have announced their release.
Radhe Shyam, Athithi Devobhava, 1945, Saamanyudu, Super Machi, DJ Tillu, Rowdy Boys, 7 Days 6 Nights, Bangarraju and Hero are the films that are going to release from January 7th to 15th. Makers of all these films have announced their 'New Year, New Release Date' on the same day, making the Sankranthi tighter.
With two big films which were announced to release during the festive season, expectations were quite high, touching the sky every day. With the Omicron variant of COVID-19, leading to unforeseen changes in all the industries, the entire Tollywood has been puzzled, leading to a lot of business in the market now.
There has always been an adrenaline rush about the Sankranti's film releases. But this year, more than the rush and excitement, it is more of a disappointment. With not so big releases this time, or maybe the ones that fans have expected, Sankranthi, for movie buffs, may quite not be how it has to be. Now, all that we hope is that Radhe Shyam releases as per the plan.
- Bhavana Sharma