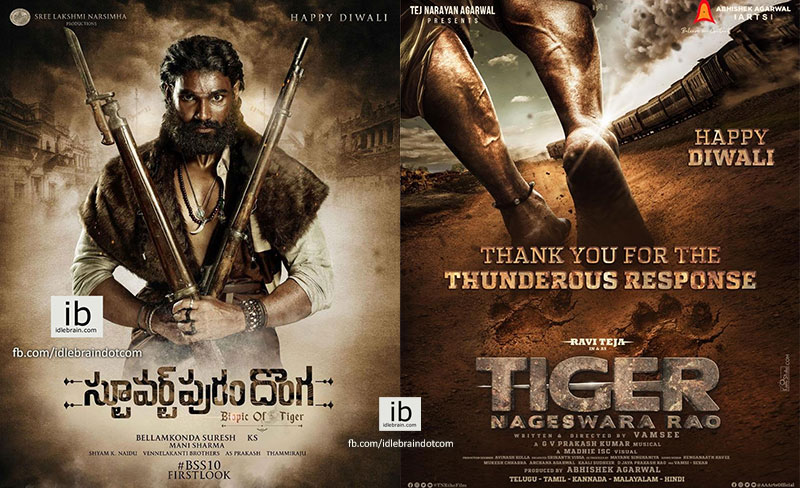 4 November 2021
Hyderabad

Stuartpuram in Prakasam district used to be synonymous with gangs of robbers in the last century. There had been many stories about how clever and notorious they were while robbing houses around. Tiger Nageswara Rao used to be the most famous thief.
Bellamkonda Suresh has announced a project titled Stuartpuram Donga (biopic of Tiger) on 11 August. It would be made in the direction of KS with Bellamkonda Sai Sreenivas donning the title role. Abhishek Agarwal Arts has announced another project called 'Tiger Nageswara Rao' on 3 November. It's going to be a PAN India film starring Ravi Teja in the direction of Vamsee.
Now, we have two films which are going to be made on the life of the same person. We need to see which film releases first and how these films are going to fare!