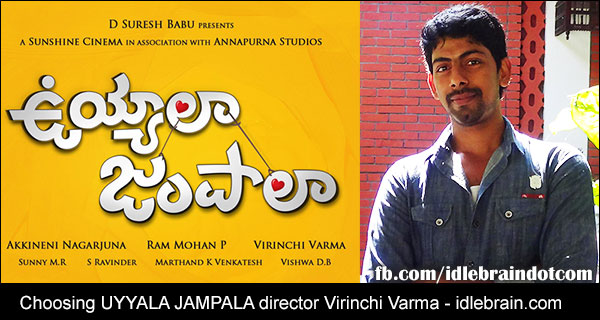 13 November 2013
Hyderabad
When Virinchi Varma, the director of UYYALA JAMPALA narrated the story idea to Ram Mohan and he liked it, he first asked him to direct a short film to prove his abilities as a filmmaker. A fixed budget was allocated and Virinchi Varma had to make a short film based on a different story idea.
Here is the link to the short film that Virinchi Varma made as a part of the systematic process Sunshine Cinemas follows:
Jeevi's remarks:
Short film gives you a window to show your ability to show the world what you can do. Short films which are made with minimal resources and on shoestring budget can give an idea about how the director can handle the content (as there will be little support from music and camera). If a director can get across the emotions with his short film, he has more chances to make it good in feature films. With this short film Ninnati Vennela, director Virinchi Varma has proved his ability to get the emotions right. Lets hope that he will make it big with his debut film Uyyala Jampala.