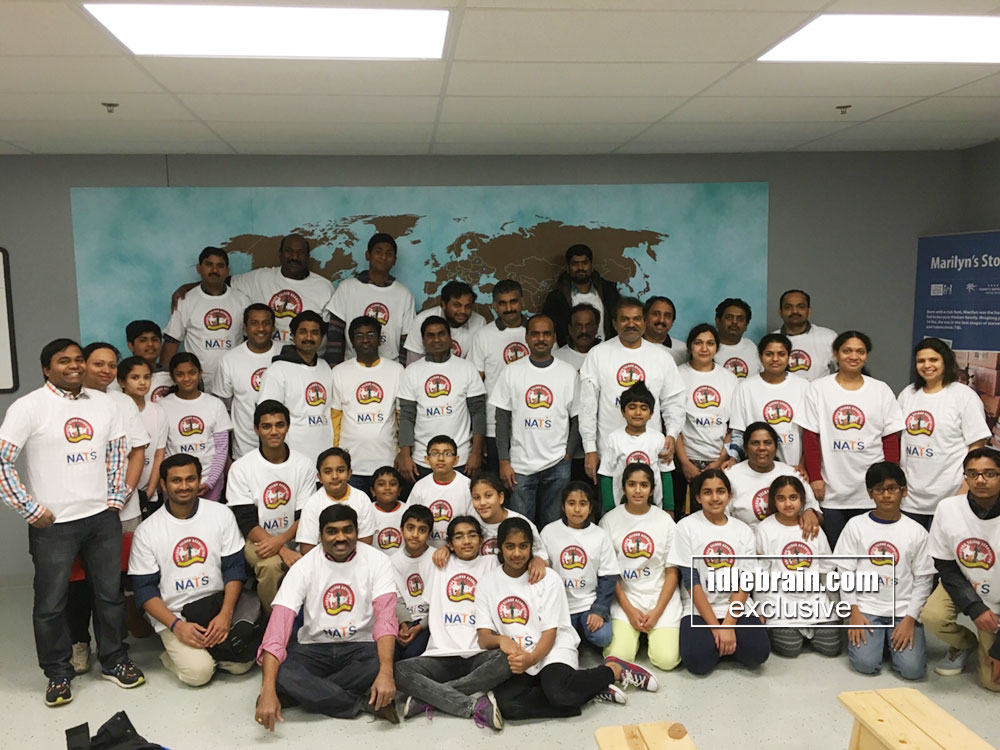 To feature your NRI communty news in idlebrain.com, please mail us at [email protected]
31 December 2015
Hyderabad
Chicago Telugu Association Members successfully gathered at Feed My Starving Children at Aurora, IL to pack the food for starving children around the world. More than 50 volunteers from CTA has worked to pack the food sufficient for about 120 kids for entire year. Feed My Starving Children (FMSC) is a non-profit organization committed to feeding children hungry in body and spirit. Volunteers hand-pack meals specially formulated for malnourished children, and we send them to partners around the world where they're used to operate orphanages, schools, clinics and feeding programs to break the cycle of poverty.
FMSC thanked CTA and its volunteers for their generosity to help poor children across world. CTA committee members including President Nagendra Vege, Madan Pamulapati, Sujana Achanta, Rani Vege, Lohitha Tunuguntla, Bindu Balineni, Sridhar Mumgandi and NATS Chicago Chapter Co-ordinator Ramesh Maryala, has helped in organizing the event.

Mr. Nagendra Vege, President of CTA thanked all participants and reiterated that CTA is a service oriented organization and committed to help the community.