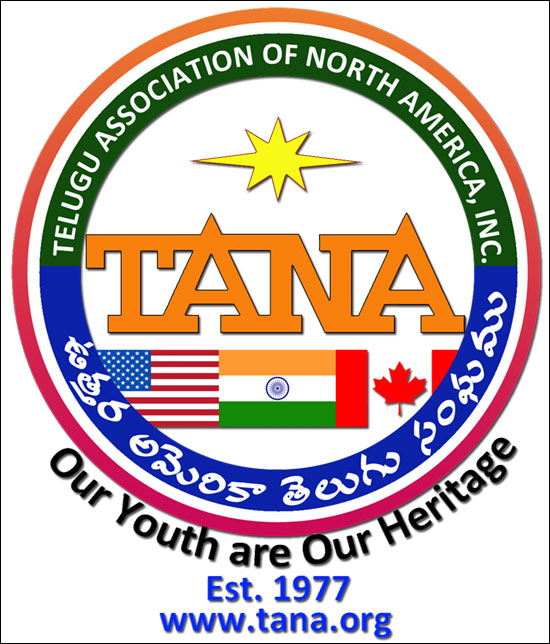 To feature your NRI communty news in idlebrain.com, please mail us at [email protected]
16 June 2015
Hyderabad
TANA conference committee cordially invites all Telugu community people living in North America and Canada to attend its 20th National Convention that will be held during July 2nd to July 4th, 2015 at the state-of-the-art Cobo Center in Detroit, Michigan. Over 50 committees working day and night to make this year TANA convention a great success. As it is been more than a decade since last TANA convention was held in Detroit and besides that Detroit being the one of the highest concentrated Telugu community city in North America, all the Telugu speaking community in and around Detroit are excited about the three days fantabulous event that will be held in first week of July 2015. Already about 6000 people have registered for the three day event and it is expected that around 10,000 people will attend this year convention from North America, Canada and India.
Prominent dignitaries from political, cultural, literacy, spiritual, art and journalism and Movie Stars will be attending this grand gala event. Some of the names of the dignitaries attending this event include Governor of State of Michigan Mr. Rick Snyder, Union Urban Development Minister of India Sri. M. Venkaih Naidu, Minister of State Science, Technology and Earth Services Sri. Y.S. Chowdary, Andhra Pradesh Deputy Chief Minister Sri. KE Krishnamurthy, Supreme Court Judge Sri. N. Venkata Ramana, Joint Director of CBI V.V. Lakshmi Narayana, Speaker of AP Legislative Assembly Dr. Kodela Siva Prasad, Telangana Jagruthi Samithi President & MP Smt. Kavitha Kalvakunta, Deputy Speaker of Telangana State Assembly Smt. Padma Devender Reddy.
20th TANA convention will be dazzling with Prominent Telugu Movie personalities Hero Daggupati Venkatesh, Star Movie Producer Daggupati Suresh Babu, Popular Movie Director K. Raghavendra Rao, Movie heroines Tapsee Pannu, Rakul Preet Singh, Richa Gangopadhyay, Poorna, Veda, Sonia (Srvaz) and heroes Allari Naresh, Srikanth, Nikhil, Sundeep Kishan, Nara Rohith, Naga Shourya, Shivaji, Tarun, Nandamuri Tanrakaratna and renowned anchors Suma, Jhansi, Chitralekha and other celebrities Paruchuri Venkateswara Rao, Paruhucri Gopalakrishna, Ajay, Rajeev Kanakala, Krishnudu, Satya Krishnan, Sudha, Shiva Reddy, Venu Madhav, Raghu Babu, Director Ravi Babu, Uttej, Surekha Vani, Bhavani, Priya, Rajitha, Neelya Bhavani, Richa Panai and Manasa.
A grand gala Musical event by Mani Sharma and his troop is being planned to mesmerize auditorium with melodious music. This will be a live orchestra and the renowned signers include great musical nightingale Smt. K.S. Chitra, Sri Krishna, Sri Ramachandra, Smt. Usha, Mallikarjun, Smt. Gopika Purnima, Srinidhi, Uma Neha and others. This is going to be one of its kind in the three day TANA convention in Detroit. Apart from Manisarma's musical event TANA convention planning for a classical music concert by renowned singer Dr. Shobha Raju.

TANA again invites all the Telugu Community in North America & Canada to register for this great grand event and make this convention a great success.