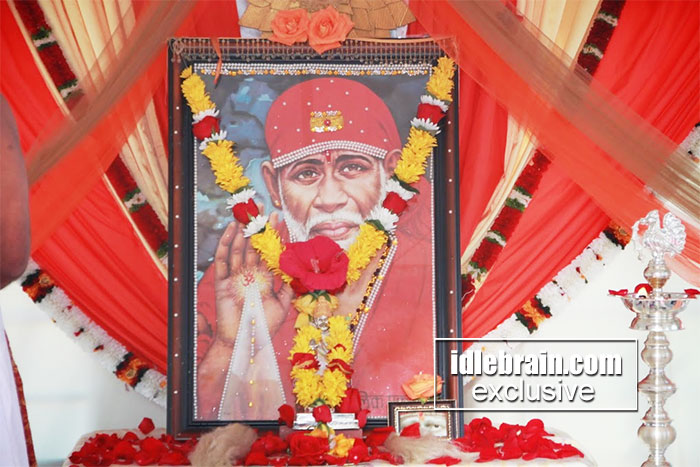 To feature your NRI communty news in idlebrain.com, please mail us at [email protected]
22 August 2013
Hyderabad
Sai Samsthan of Central Illinois has performed Sankusthapana puja and formally began the planning process to construct Sai Mandir at 407 Bronco drive, Bloomington IL.
The event was a grand success and more than 700 devotees took part in this auspicious event by participating in homam, navadhanya puja and aarti.
The entire temple land was filled in with divinity and wore a festive look. Sai Mandir in Bloomington will be a future place for worshipping Shirdi Sai Baba for devotees living around central Illinois.
Sai Samsthan thanks each and every devotee and volunteer who took part in this event and made it a grand success. With blessings from Sai Baba the dream of having a Sai Mandir in Central Illinois would be realized soon.