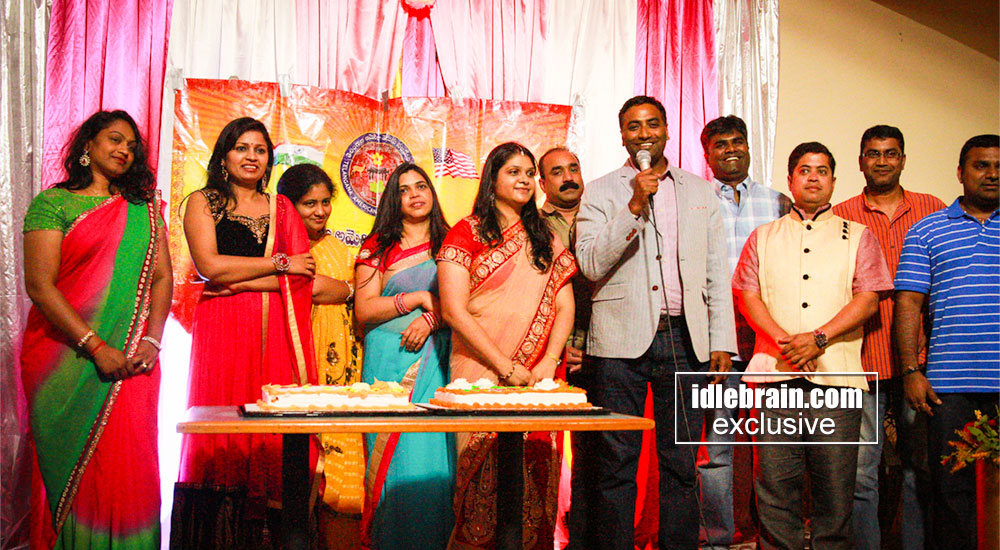 To feature your NRI communty news in idlebrain.com, please mail us at [email protected]
10 May 2016
Hyderabad

A mark of respect to each Mother who is the only irreplaceable entity. A person often mute, yet a person who puts the family moving each day! It was a fitting tribute to the Motherhood often forgotten. The event organizers from Telangana America Telugu Association felt the Mothers deserve more and special on this day.
The event was steered by Sameera Illendula the Regional Vice-President from Dallas and coordinated by Regional Coordinators Padmashree Thota, Madhumathi Vysyaraju, Shanti Nuthi, Kavita Brahmmadevara among other women leaders from the community. Well attended by over 200 people seldom of which were Men, the women attendees felt T.A.T.A injects and instill confidence, leadership qualities and promotes cohesiveness. The organizers had fun filled activities such as Coffee with Mom, Super Mom contests where the Mothers recalled their memories, showcased their talent and enthralled the attendees with their wit and mingling attitude.
The event began with prayer songs marking respect towards Motherhood. The songs by Snigdha Eleswarapu and Pragna Brahmmadevara marked the beginning of the event. However the main dignitaries were Sanskrithi Gazal Srinivas and Nithya Bayya who rendered a perfect balance of thought provoking and scintillating songs that kept the Mothers and kids on the toes. While Sanskrithi took to Gazals that she inherited from her father Gazal Srinivas, Nithya Bayya ensured the women have fun and high energy in the form of Tollywood and Bollywood numbers. Marking the occasion all the Mothers cut cake and shared the happy moments together.
The event was attended by T.A.T.A national team members Vikram Jangam, Mahesh Adibhatla, Shaker Brahmmadevara among others. The organizers thanked sponsors Vikram Jangam for sponsoring the major share of the event and others Mahender Kamireddy, Santosh Kore, Mahesh Adibhatla, Sateesh, Niveditha, Shaker Brahmadevara, Vinod Boyapati, Venu Sathu, Laxman Jamalpur, Sridhar Kumbala, Pavan Gangadhara, Sharath Reddy Yerram. India Association of North Texas president Indu Reddy Mandadi while attending thanked the organizers to see many women members at the event and congratulated T.A.T.A for ensuring women initiative activities are promoted. The national team thanked Dr. Malla Reddy for his unconditional support, T.A.T.A President Jhansi Reddy, Advisory Council, Executive team, Board of Directors and other members who continue striving to make T.A.T.A a premier organization.
The event was supported by local Telugu organization Telugu Association of North Texas and their members Subramanyam Jonnalagadda, Dr. Narsimha Reddy Urimindi, Venkat Danda, Jyothi Vanam, Sreelu Mandiga, Ramakrishna Reddy Rodda attended the event. The organizers later thanked Ruchi Palace for providing the venue, Pavan Nattuva for photography, Saritha Konda for decorations, Santosh Kumar for Audio&video and Tanmayi Jewelers for supporting the event.