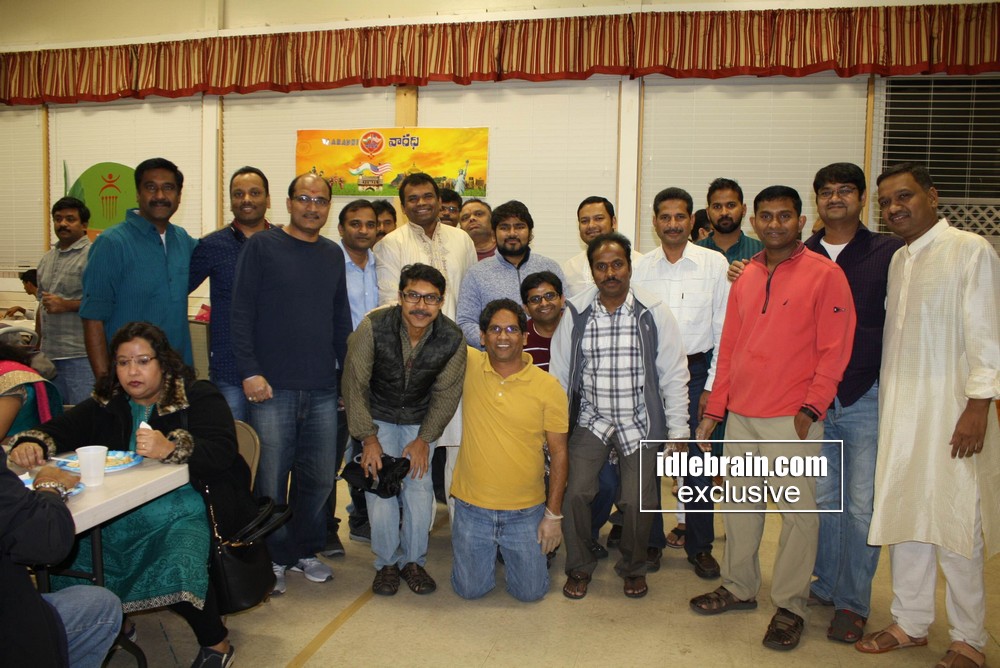 To feature your NRI communty news in idlebrain.com, please mail us at [email protected]
11 October 2016
Hyderabad
VAARADHI is a Telugu NON-PROFIT organization based in the State of Maryland with families who are also members of the organization. Though VAARADHI is a Maryland based organization we serve around the globe. We have a very diversified community and our goal is to reach out to everyone who strongly believe in community activities by way of bringing us that much closer to being as ONE FAMILY.
VAARADHI provides opportunities that help our generations connect to our roots, culture and values. VAARADHI brings communities together to celebrate festivals and special events that encourage participation of all age groups.
Some of VAARADHI celebrations of Indian Festivals and promoting the culture were

· Make Your Ganesha Idol – Years 2015 and 2016
· Duserra and Diwali Celebrations - Years 2014 and 2015
· Ugadi Celebrations - Years 2014, 2015 and 2016
· Hosted Garipati garu for his divine preaching's
Arranged a free Flu Clinic – Year 2015
· Started Devotional VAARADHI to interact with the temples and community

NAVARATHRI EVENT:

Being part of NAVARATHRI event 2016 at Washington Kali temple and offering Bhog, VAARADHI Team with the help of Baba Baktha Brundam (BBB) successfully arranged ANNADAANAM for more than 1200 devotees.

The event was a grand success. Vaaradhi Executive Committee and Volunteer families have served homemade food of various varieties much to the happiness of Navarathri attended devotees. This was well received by both Washington Kali Management and other Bengali communities.

The event bought us much closer to the community and once again showed that VAARADHI family is always in the forefront of such community events. There were volunteers from across all paths of life who came forward to serve the community including many children from the schools around.

During this event president Desai Sidda said why VAARADHI is different from other organizations and why VAARADHI is always connected to the community encouraging its members and the community to be part of the community service.
He said this is the second community event arranged successfully in last 30 days. He also invited community to participate on upcoming Dussera and Diwali celebrations scheduled on November 5th 2016 at High Point High School, Beltsville MD.