Amitabh Bachchan's Don is one of the greatest classics of all time. Amitabh immortalized the roles of Don and Vijay. Kalyanji – Anandji's songs are timeless. Zeenat Aman made a deep impact as revenge seeking cold-blooded Roma.
Remaking such priceless classic - Don - is a very brave decision. This decision would have been ridiculed if the new Don did not have names like Shahrukh Khan and Farhan Akthar to its credit. When we have such big names remaking Don incorporating modern technology into it, it automatically attracts attention and stupendous collections. So, how does the movie actually fare? Read on for the review of Don -
Story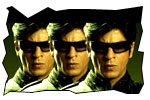 Don (Shahrukh Khan) is the Indian Don in Malaysia and handles drug trafficking. DCP DeSilva (Boman Irani) is after him. He finally manages to capture a wounded Don. Then he convinces a Don look alike Vijay (Shahrukh again) to impersonate Don. As Vijay starts acting like a Don, the DCP is killed in an accident. Now Vijay is on the run to save himself from cops as well as Don's men. The rest of the story is all about how Don/Vijay manages to remain unscathed.
Artists Performance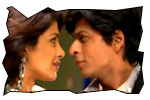 Shahrukh Khan is amazingly stylish in the role of Don. He proves that he can carry a role that is immortalized by Amitabh with élan. His dances are energetic in 'O Kaikhe Pan Banaraswala'. Priyanka Chopra is good. Isha Koppikar is cool. Kareena Kapoor is nice in a special appearance. Boman Irani did not suit the role well. Pavan Malhotra and Om Puri are adequate.
Technical Departments: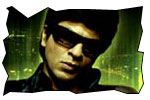 Story - screenplay - direction: Farhan Akhtar made sure that the story is customized to the new generation. He used modern narration techniques and advanced technology to narrate this Don in an interesting style. There is a huge twist in climax which would take you by surprise and shows the brilliance of Farhan Akthar. The following things were appreciated well by the crowds
1. Don's chase in India before getting wounded.
2. Shahrukh's expressions when he is asked by DCP to masquerade Don.
3. Kidnapping Don when he is taken back to Malaysia.
4. The climax twist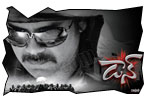 Other departments: Most of the songs in the film are remixed versions of golden songs of Don (1978). All songs are well scored and well choreographed. Music directors [Shankar – Ehsan – Loy] used 'Mission Impossible' theme to score Don's theme music. Cinematography is cool. Artwork is neat. Editing is crisp. Production values of the film are grand.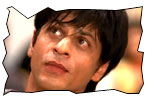 Analysis: Don (2006) is a contemporary action thriller with good entertainment, peppy music, endearing Shahrukh and nostalgic memories. You can watch this film and enjoy it as long as you don't compare it with the classic Don (1978). The twists towards climax would add extra zing to the contemporary screenplay. On the whole, the new Don works!
Jeevi reviews of previous films
Dor
Phir Hera Pheri
Fanaa
Main Hoon Na
Ek Hasina Thi
More Reviews