December 28, 2007


Ninne Ninne Ninne Ninne
Dilse DilseIshq Kiya Tumse
Vaaye Vaaye Vaaye Vaaye Vaaye Vaaye
Raaye Raaye Raaye Raaye Raaye Raaye
Inava Inava Inava Ende nee Godava
Neethone Jeena Marna Samjha Nahi Hai Kya
goes the beautiful song picturized among the locales of Kulu-Manali and Kashmir. Tollywood's latest sensation Hansika Motwani coupled with 'six-pack' energetic Allu Arjun stole the hearts of the audience with their performances and gave Tollywood the first hit of the year 2007. In this article, we present the top 10 movies of 2007 sorted by their release dates.
1. Desamuduru (12th Jan)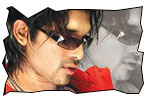 Puri Jagan continued his winning streak in 2007 after his mega-successful Pokiri last year. His simple story line coupled with interesting screenplay along with Chakri's foot-tapping music captivated the moviegoers. Allu Arjun's ease in performing comedy scenes and his innovative dance steps enthralled the audience. His portrayal of Bala Govindam's character can be considered his best performance in recent years. Hansika Motwani's glamour also added to the success of the movie along with Pradeep Rawat and Jeeva's action.
2. Dhee (13th Apr)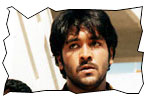 Srinu Vytla proved his command over comedy subjects when he churned his hit of the year 'Dhee' and gave some relief to the Telugu audience from the summer heat. Kona Venkat's chirpy one-liners coupled with Vishnu's timing and body language was liked by the audience. Brahmanandam, Vishnu and Sunil's comedy stood as a highlight in the movie. 'Nannu involve cheyyakandi' being the highlight. Genelia continued her success this year after last year's Bommarillu. Srihari's controlled performance in comedy and action scenes added to the success of the movie.
3. Aadavari Matalaku Ardhale Verule (27th Apr)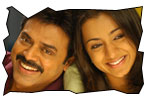 Victory Venkatesh completed 22 years in Tollywood with this year and his ability to give hits seems to be increasing year by year. His first hit of this year was AMAV. In this movie he plays the character of 'Ganesh', an unemployed bachelor for 10 years who lands in a software company with the inspiration of Keerthi. His exceptional comedy timing coupled with his trademark emotions in drama scenes were instantly appreciated by the audience. Trisha continued her form in this year with this movie. She enacted the role very well. Selva Raghavan's direction, Ramesh-Gopi's dialogues and Yuan Shankar Raja's music all added to the success of the movie.
4. Shivaji (15th June)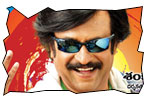 Rajni mania continued in the year 2007 as well when he teamed up with Shankar for the first time and gave the hit film Shivaji. Shankar developed another story based on his favorite subject of 'corruption'. Rajni enacts the role of an NRI millionaire who returns to India to help the poor people of India only to get duped by the local corrupt kingpin. He returns back with a vengeance and robs the black money from the rich and helps the poor. His mannerisms, style and his imitation of the dances of NTR, ANR and Chiru were received very well by the audience. Shriya got a chance to show her acting talent with this move while Nayana Tara sizzed in an item song.
5. Lakshyam (5th Jul)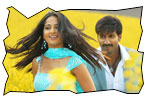 Gopichand continued his success with debutante directors this year with 'Lakshyam' after his last year's Ranam. Lakshyam is a story of the revenge of a younger brother against the villain for the brutal killing of his elder cop who is a sincerely cop. Gopichand's ease in action sequences coupled with his subtle emotions in emotional and romantic scenes showed his acting prowess. Anushka portrayed her role with ease. Jagapathi babu, Kalyani, Kota, Yashpal Sharma all acted well in their roles. Debutante director Srivas showed his talent with this movie. Nallamalupu Bujji shows his grip over mass pulse again with this film.
6. Yamadonga (15th Aug)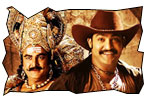 S.S.Rajamouli coupled with NTR Jr and completed a hat trick hit with this film. Made on his home banner 'Vishwamitra Creations', this socio-fantasy movie evoked very high interest from the audience. NTR Jr worked very hard for this movie and slimmed down drastically which made him look very handsome in the movie. His dialogue delivery coupled with his dexterity in dances captivated the audience. Mohan Babu as Yama Dharmaraju acted very well. His dialogue delivery in 'Grandhika Telugu' was also well received by the audience. Priyamani, Mamtha Mohandas acted well for their roles. Ananda Sai's excellent work with the sets, Prem Rakshit's variety steps, Keeravani's music and the ability of Rajamouli to churn a commercial entertainer were the plusses of the movie.
7. Chandamama (6th Sep)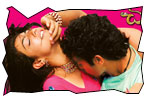 Creative director Krishnavamshi continued his hit-spree this year with the movie Chandamama. He selected a simple story of a girl loving someone else when her parents fix her marriage with someone else. Lakshmi Gopal's dialogues coupled with the impeccable timing of Ahuti Prasad and Navadeep proved as a major highlight of the film. The rest of the cast like Shiva Balaji, Kajal and Nagababu all acted well in their roles.
8. Happy Days (29th Sep)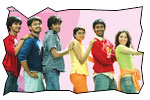 Shekhar Kammula proved he is here to stay in Tollywood with his hat trick hit 'Happy Days'. Arguably the favorite movie of this year to all college going youth, this movie was released in the USA before it was released in India, which speaks volumes about the confidence of this genius director on his movie. Woven around a bunch of freshers entering into a college, this movie shows their relationships over their entire 4 years of college life. Perfect casting, catchy songs, neat screenplay and spectacular direction showed its effect when this movie broke many records in many centers of AP and abroad. We wish Shekhar Kammula gives many more hits like this in the future to Tollywood.
9. Thulasi (12th Oct)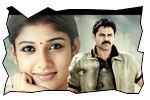 Venkatesh gave his second hit of the year and completed his hat trick with the movie 'Thulasi'. Boyapati Seenu continued where he left with Bhadra when he churned out this hit, thanks to the dialogues by veterans 'Paruchuri Brothers' and the performances of the lead pair Venkatesh and Nayana Tara. Boyapati Seenu showed his directorial prowess by extracting proper fine tuned performances in comedy, action and sentimental scenes from all the cast. Devisri's music also helped in the success of the movie.
10. Mantra(14th Dec)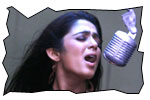 Charmme proved her sway over the audience with the surprise hit of the year 'Mantra'. This suspense thriller directed by new comer Thulasi ram definitely succeeds in scaring and entertaining the audience. Excellent sound effects, gripping screenplay, all round performances by the lead pair Charmme and Shivaji along with Sivendra's cinematography resulted in the success of the movie.
This year only Venkatesh, NTR Jr and Allu Arjun from the top heroes list could give appreciable hits and the rest either did not act in movies or could not give hits. This year also did not witness any big hits from big banners. It remains to be seen how our big heroes and big banners will fare in the year 2008. This year witnessed the launch of the most promising hero in recent years, Ram Charan. Charan was introduced in the form of Chirutha by Ashwini Dutt and Puri Jagan.
Idlebrain.com wishes the upcoming New Year brings top grade movies to viewers, financial gains for the exhibitors and distributors and everlasting glory for the whole tollywood film industry.