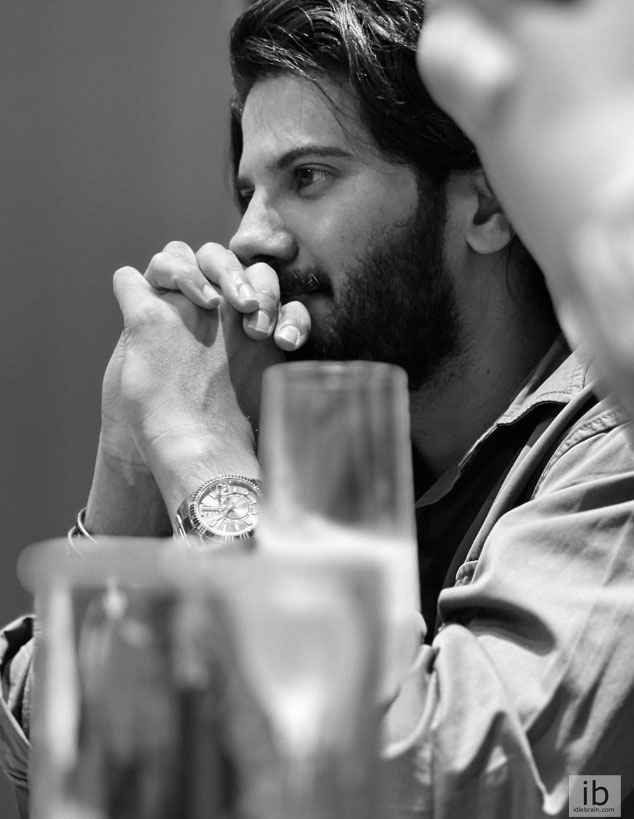 18 August 2023
Hyderabad

Kalki 2898AD already boasts of a dream cast comprising Amitabh Bachchan, Kamal Haasan, Prabhas, Deepika Padukone and Disha Patani. Is another heavy hitter in the form of Dulquer Salmaan a part of it? You never know because director Nag Ashwin is known to spring surprises. When Dulquer was asked if he was indeed a part of Kalki (previously Project K) during the promotions of his next week release King of Kotha (KOK), he remained non-committal. "I can't reveal anything about Project K but I went to the set and was blown away. Only Nagi can think like that. He is a director who surprises you, right? His first two films are in complete contrast to each other and now he goes and does Project K which is set in the future. And the sets are so interesting. Pretty much nothing there… It's all in his imagination," the actor raved.

To a question on with which actor he shared screen space in the film, Dulquer, smiling wide, added, "I don't know if I'm in the film or not. Let's not talk about Project K. We will stick to KOK."

Kalki 2898AD, a sci-fi drama which intertwines futuristic elements with Hindu mythology, is a Santosh Narayanan musical, and is scheduled to release on January 12 next year. It's an Aswini Dutt production under his esteemed Vyjayanthi Movies banner.