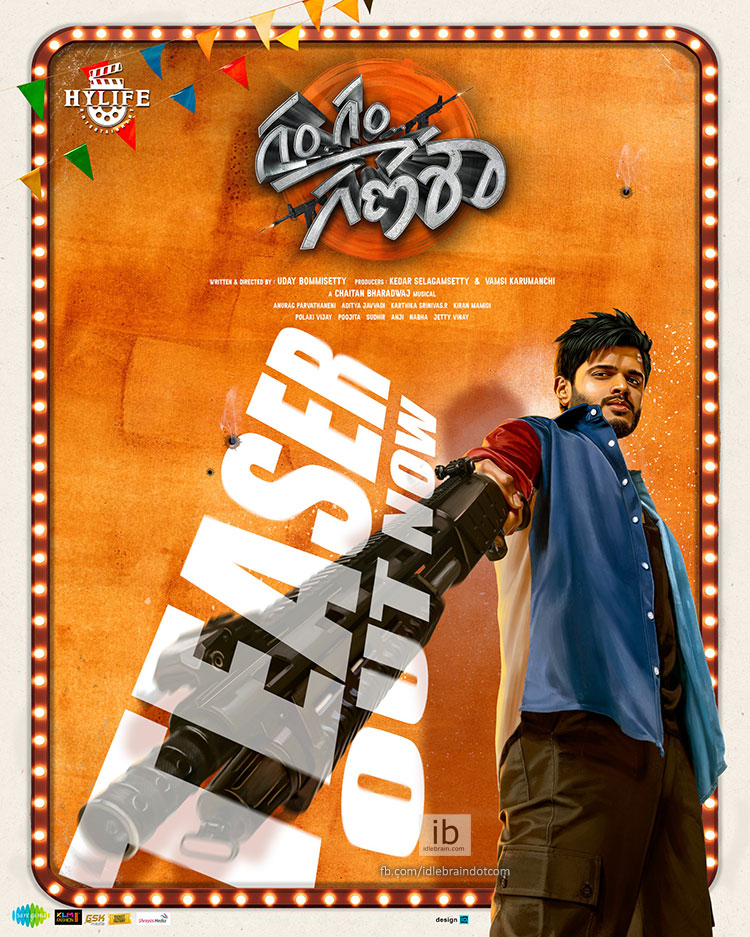 15 September 2023
Hyderabad

The teaser of Gam Gam Ganesha, top-lined by Anand Deverakonda, was released at AAA Cinemas in Hyderabad on Friday. The entire cast and crew of the film attended the do, which went on with much pomp and show.
The one-minute-37-second teaser opens with a disclaimer, stating that 'being good in a bad world is a bad idea' before introducing a reckless and free-spirited Anand who takes slaps from everyone cutting across genders. He has Jabardusth Emmanuel for company. He flees out of complex situations by faking karate skills or by posing as a media man. There's a hilarious scene with a cop where he tries to say he's from a media house but the cop busts his lies. The villain is introduced later as a ruthless leader who doesn't think twice before eliminating his opponents. He has a family name to preserve. Things take a turn when Anand accepts a nefarious deal which seems to have gone horribly wrong landing him in chaotic situations involving car chases and gun fights while the bad leader, his henchmen and others are after him.
Overall, the teaser, while hitting different beats for a commercial Telugu film, promises a trippy and an engaging comedic entertainer, with Anand looking sincere and refreshingly fresh after an emotional act in Baby. It's obvious that a lot of effort has gone into it and the production values are rich. The zippy background score by Chaitan Bharadwaj complements the teaser well.

Also featuring Pragati Srivastava, Nayan Sarika, Vennela Kishore, Raj Arjun and Satyam Rajesh in supporting roles, the film, which is written and directed by debutant Uday Bommisetty, is a joint production venture between Kedar Selagamsetty and Vamsi Karumanchi.