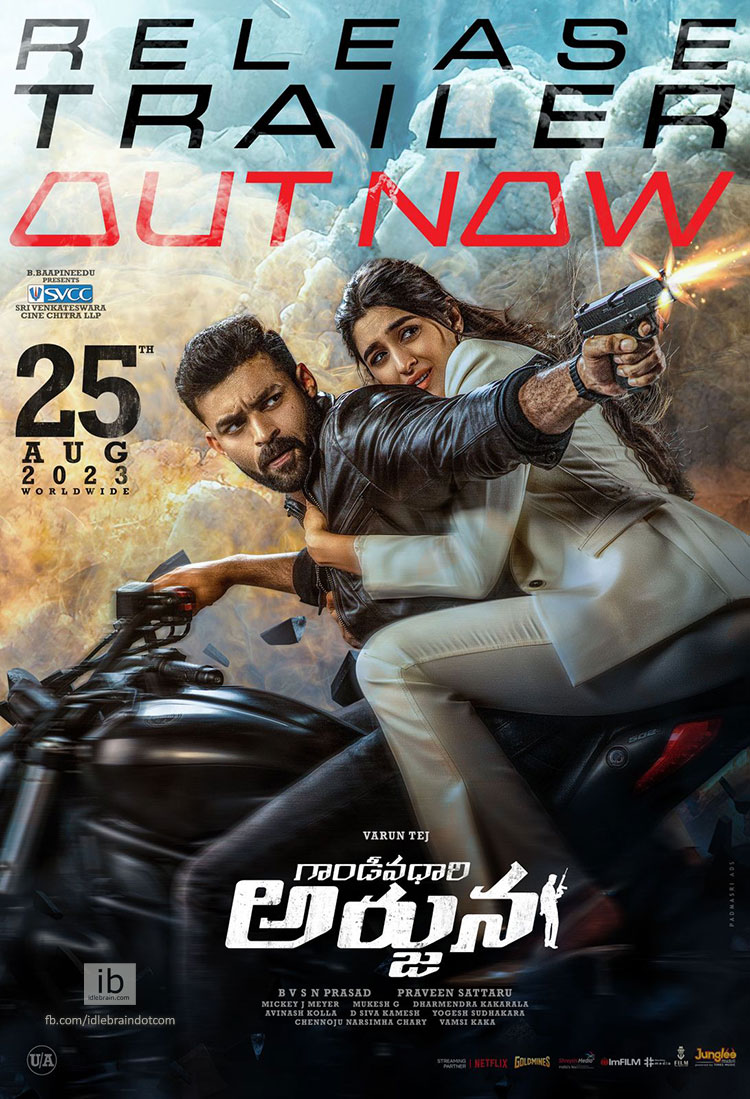 21 August 2023
Hyderabad

Global star Ram Charan on Monday dropped the release trailer of Varun Tej-starrer Gandeevadhari Arjuna, written and directed by Praveen Sattaru. "This Looks like a promising initiative to tell an important message!! Wishing @IAmVarunTej & the whole team of #GandeevadhariArjuna the very best for August 25th!!" Charan wrote, while attaching a link to the trailer.

The one-minute-27-second trailer begins with an Indian Union Minister for Environment and Climate Change (Nasser) on his way to London to discuss the rising carbon footprint at the United Nations Climate Change Summit. As a leader he has always chosen the right path in his career and it's time he sticks to it again. Arjun (Varun Tej), while guarding the minister as his chief security officer (CSO), is out to unearth a hidden truth and expose a crime syndicate chief (Vinai Rai) who is instrumental in the deaths of thousands. As he is on Rai's hot pursuit without any information about his whereabouts, the Scotland Yard is on his tail, leaving you wanting to find out what happens next. Rai's primary target is Nasser while Arjun races against time to protect the minister and simultaneously bring Rai to justice.

Overall, the brand new trailer, also peppered with an emotional angle, is gripping, racy, slick and promises an adrenaline-fueled action thriller, while discussing a prevalent global issue. Varun is in beast mode as shoots, jumps, runs, chases and kills without mercy to get the job done.

Also featuring Vimala Raman, Narain, Roshini Prakash, Abhinav Gomatam, Ravi Varma, Kalpalatha and Baby Veda, Gandeevadhari Arjuna, produced by BVSN Prasad, will open in cinemas later this Friday.