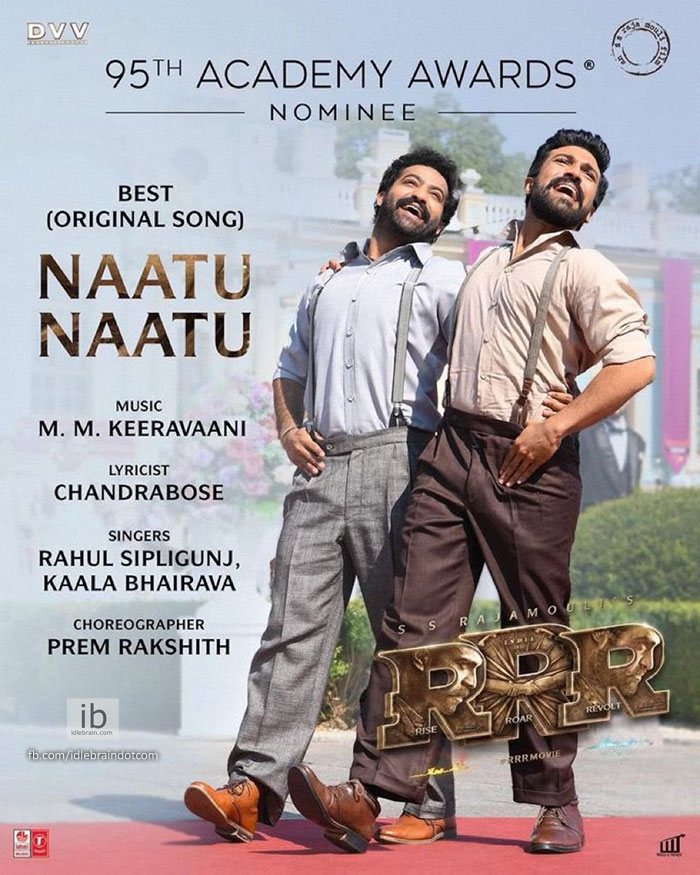 10 March 2023
Hyderabad

Speaking at an event in Ravindra Bharathi recently, Thammareddy Bharadwaj has sparked a controversy over his remarks about RRR. He said that with the Rs 80 crores the makers spent for Oscar's campaign, one can make 8-10 feature films. "RRR was made on a budget of Rs 600 or Rs 700 crore. They are spending additional Rs 80 crores for Oscars. If they give me those Rs 80 crore, 8-10 films can be made. They are spending Rs 80 crores for flight tickets alone," Thammareddy, who is known to call spade a spade, observed.
His comment certainly didn't go well with film personalities like K Raghavendra Rao and K Naga Babu. Taking to Twitter, the former asked Thammareddy whether James Cameron and Steven Spielberg took money to shower praise on RRR. "We should be proud of the fame Telugu cinema, Telugu literature, Telugu director and Telugu actors are getting on international platforms. Do you have account information to claim that they spent Rs 80 crores?" KRR, who usually steers clear of controversies, came down heavily on Thammareddy. "Does that mean James Cameron, Steven Spielberg have taken money to sing praises about our movie?" KRR asked further.
Naga Babu, on the other hand, was more direct with his observation. "To Whomever It May Concern: Did your mother's husband spend 80 crores on RRR's Oscar campaign?" he said in his usual style.