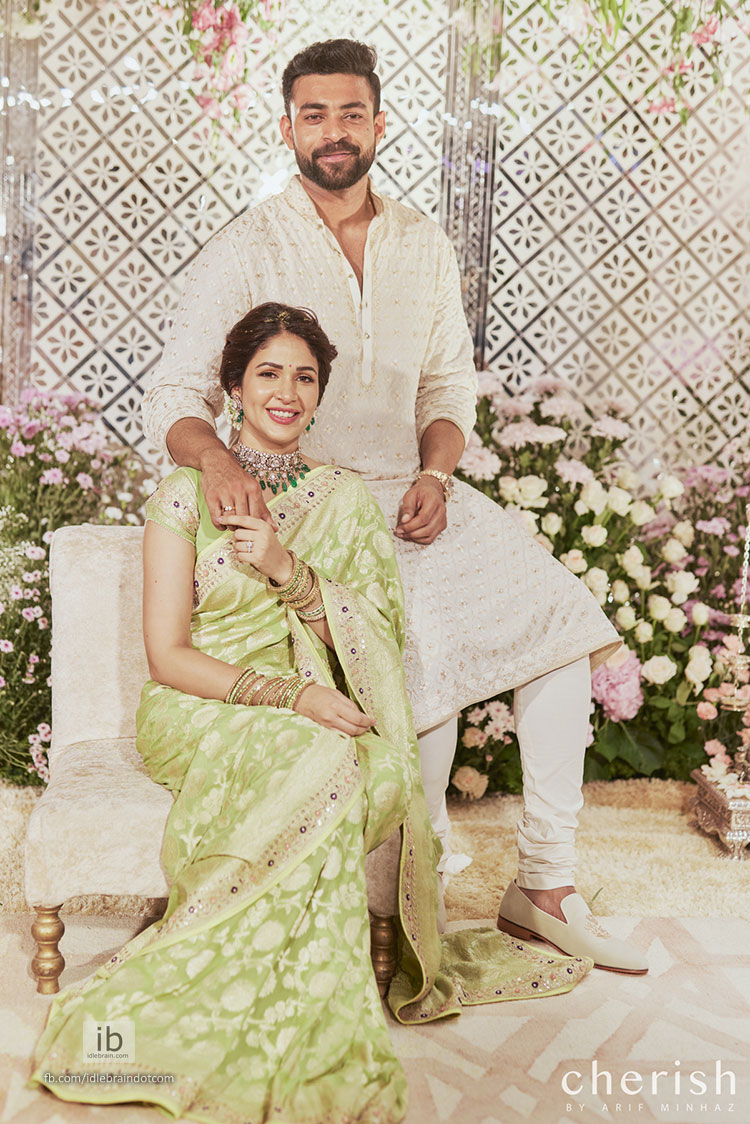 18 August 2023
Hyderabad

After exchanging rings with Lavanya Tripathi earlier this June in Hyderabad, Varun Tej is looking at a date towards this year-end to take the seven steps with her. In an exclusive conversation with idlebrain.com, the lanky actor spilled the beans about his wedding plans, saying it will be a destination wedding and they are exploring places in India and abroad to choose the right venue. "We are looking at a wedding date in November or December this year. I love to get married in Hyderabad but it's not possible as I want it to be a private affair. Hence, it's going to be a destination wedding. We are looking at three places in India and a couple of places abroad. Final decision will be taken soon," the actor said.

Opening up on how his relationship with Lavanya blossomed into love, Varun said it developed organically from friends to lovers. "We first worked together for Mister and we became good friends. I think it got upgraded into love prior to the shoot of Antariksham. I am a private person and my parents knew about it. It stayed that way till we announced our engagement," he disclosed.

Varun is presently looking forward to the release of Gandeevadhari Arjuna (August 25) in which he plays a chief security officer for a Union Minister (Nasser) who is travelling to London for an important global engagement. A fast-paced action-thriller, it discusses climate change and global warming. Produced by BVSN Prasad under Sri Venkateswara Cine Chitra, the film, a Mickey J Meyer musical, also features Vinay Rai, Vimala Raman, Narain, Roshini Prakash, Abhinav Gomatam, Ravi Varma, Kalpalatha and Baby Veda in supporting roles.