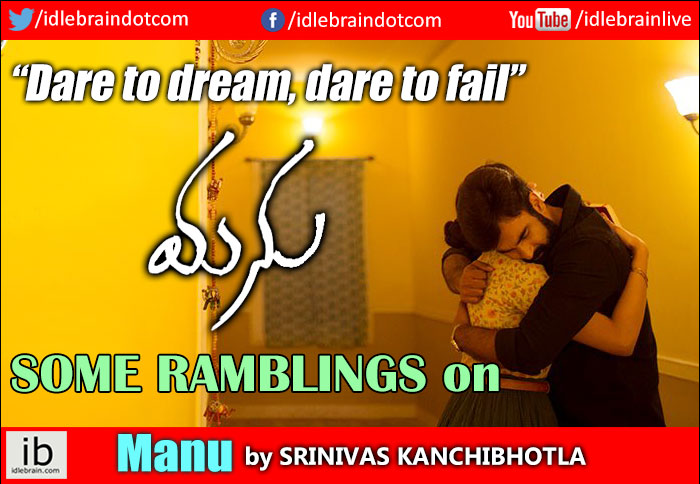 In the case 'Style v Substance', the latter has always enjoyed a leg up over its flashy opponent. Style/technique should only be a crutch stubbed under the armpit of substance, goes the conventional wisdom.... Except, when the same case is tried by able hands, who can drown substance in a dunk tank many times over and make it seem "cool". There are two film makers currently in business who have long chucked plot in favor of presentation - Quentin Tarantino, Aaron Sorkin. They have the ability to take the mundane, run circles around it, and package it as to make it sound really important and urgent. While Sorkin does it entirely with words, Quentin lets his style seep into the visuals too. Plot wise, both of them have nary a care for it. Great rewards await to anyone who can describe the plot of "the social network" or "Pulp Fiction", "steve jobs" or "The Hateful Eight", yet almost every feature from these two (trailblazers) are judged purely on their jugglery than anything else. They soar and succumb by their style, their flair. When every one of their notes lands in the right place, there can be no better virtuosity; even their failures are sights to behold, like a gawker's curiosity. Closer to home, 'Pushpaka vimanaam', for all its subtle and simple message, was still a gimmick, where the makers decided that the heart of their art lied in the presentation, and therefore held back nothing engaging in everything from slapstick to satire, subtle to sledgehammer. As the oft repeated phrase in pajama cricket goes, 'when flashing outside off, flash hard', in cinema too, it certainly doesn't hurt to flash really hard, when that's how the maker wants to present his material.
'Manu' is the most innovative, inventive, daring and utterly original feature to ever grace the telugu silver screen in all its six or more decades worth of cinematic history (barring the very first film, which can also stake claim to that credit). This is a film that dares....dares to surprise, dares to challenge, dares to engage, dares to frustrate, and importantly, dares to fail. Never has such commitment to the craft been this committed, stubborn, bull-headed, and above all, PURE. That the maker dared to mix multiple thrilling genres, slap a sensitive coating over it, and present it all in a style that screamed of indulgence, is something that is almost never seen in the commercial minded (however aesthetic) telugu film land. Though the movie takes its own sweet time starting off with an off-putting style (with a constantly moving camera, a background score that starts off being annoying, distracting but soon settles into its own groove, a narrative style that demands attention), once it finds its rhythm (more like, once the audience is accustomed to it) it grabs hold of the attention and seldom lets it go. There are a couple of film makers (this time operating in the European circuit) who tend to engage their viewers by essentially shocking/frustrating them into submission - Gaspar Noe and Lars Von Trier. Noe's controversial "Irreverisible" (which 'Manu' seems to be inspired from in its narrative style) is broadly about the effect of time on practically everything that a man cares about - love, lust, revenge, purpose, as though saying, when X tends to infinity, everything amounts to a big nought - all this narrated in reverse. The style is very disconcerting, chaotic, confusing, inaccessible and only fleetingly gratifying, pretty much like the ravages of time on life. Likewise, with Von Trier, wiith features like "Breaking the waves" and "Antichrist" (one about approaching God through sex, and second, about the unforgiving quality of nature, which becomes the true Antichrist) who demands the audience to keep up and steadfastly refuses to provide easily digestible and palatable plots. More than the writing, it is the editing of "Manu" that deserves all the appreciation. When laid out linearly, the plot (?) might would simplistic and straightforward (obviously), the director essentially rewrote the entire script at the editing desk, creating a movie that is shocking, haunting and...sweet.
The sweet part... Midway, the director dares to change horses AND courses. What starts off a thriller turns spooky and once spook seems to settle in, he takes a hard right into a territory that is most unexpected and lands into romance. Hands down, the phone conversation between the pair and their lead in scenes is some of the most romantic writing ever cobbled together on the telugu screen. The writing here really sparkles, in its poetic and philosophical flourishes, at once reminding of novel that made these phone conversations between the lead pair who never meet really famous the first time around - yanDamuri veerendranath's "vennellO aaDapilla". The writing here doesn't dumb down to "common" level, the language used doesn't care about its anachronistic setting, the sudden change of tone and mood, suprisingly, doesn't appear jarring at all, and that is only because of the sincerety with which the characters embrace the material (and some beautiful acting and dialogue delivery by the lead pair in these sequences). The stylized action sequences soon make way for even more stylized romantic depiction, replete with cue cards and graphics, paying homage to another film maker of Indian origin who made his mark in Hollywood creating some of the most enduring and haunting images - Tarsem Singh. The romance portion, a tip of hat to both yanDamuri and Tarsem, forms the real core of the movie, providing the (intense) reasons for why both the lead characters feel motivated for the things they do. More than the words and the acting, it is the pacing of this segment that is most impressive. Slow, smooth and silken.
'Manu' is probably the strongest debut of any film maker in telugu cinema. Setting aside the box office aspirations and condemnations, 'Manu' will go down in the annals of telugu cinema as a very important movie, which showed that style could indeed trump substance and presentation need not feel inferior nor cower to content. "Pelli choopulu", "Arjun Reddy", "Kancharapalem", "Manu", suddenly the future of telugu cinema appears hopeful, bright and right.