Story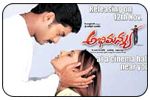 Abhimanyu (Kalyan Ram Nandamuri) is a college going student and his mother Janaki (Suhasini) is a physically handicapped lady. Jaleel Khan (Pavan Malhotra) is a landlord at Cudappah, who hates the word called love. Sairabanu (Spandana) is his daughter who wants to do her further studies in Hyderabad. Jaleel Khan is not comfortable with that idea, but sends his daughter to Hyderabad with a firm instruction that she should concentrate on studies and avoid indulging any other activities.
Sairabanu - with her guardians (Ali & Rajitha) - rents a place which is in the first floor of Abhiram's house. Sairabanu & Abhimanyu's introduction starts with teasing and slowly the forbidden thing happens. They fall in love. And Jaleel Khan comes to know about it and takes his daughter back to Cudappah.
When Abhimanyu visits Cudappah to meet his love Sairabanu, he comes to know that there is a remote connection to his family and Sairabanu's family. The rest of the film is all about finding the connection between the two families and then marry his lady love with the permission of elders from both the sides.
Artists Performance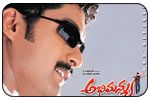 Kalyan Ram Nandamuri: Kalyan Ram Nandamuri has excelled in each and every department with his measured performance by getting into the skin of the character. He exhibited good comedy timing, excelled in fights, shown great ease in dances, improved his dialogue delivery and transcended in emotional scenes. And at the same time, he never dominated any of the proceedings gave priority to story and narration. More importantly, he is looking very glamorous in 'Abhimanyu' compared to his debut film. He it appeared more apt when he said 'Maa vamsamlo andaru andagaalle' in this film.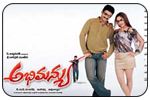 Others: Spandana suited well the role of Muslim girl. She is spontaneous as well. Pavan Malhotra is terrific as the righteous Muslim father in that getup and he is good as usual. Suhasini excelled as the mother of hero and she gave a sensible performance in emotional scenes. Showkar Janaki played the sympathetic grand mother of heroine and she had an important role in climax when she convinces Pavan Malhotra. Venu Madhav provided good comedy as a buddy of hero. After a long gap Telangana Sakuntala got a different role.
Technical Departments:
Story: Story of the film is little different. It's a love story with a backdrop of undercurrent religion and family conflicts.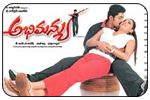 Screenplay - direction: The work of the director Mallikharjuna - a protégé of Puri Jagannadh - is neat. The character of hero has shades of three religions because he is born to a Christian father and a Muslim mother and he is brought up by a Hindu mother. He also made the film without hurting sentiments of any of these religions. Narration of the film is little slow, but the execution is pretty smooth. Mallikharjuna handled the sentimental scenes in the film with authority.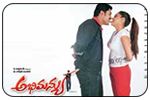 Dialogues: Dialogues by Chintapally Ramana are good. He wrote good humorous and emotional dialogues. There are quite a few dialogues referring to Nandamuri vamsam as well. One particular mass dialogue that impressed everybody is -
Rowdy student: Nuvve kaadu, mee nanna, mee taata vachina nannemi cheyyaleru.
Kalyan Ram: Nenu ninnu kottaananuko chastu batukutaavu. Ade maa nannani taluchukoni kottanante okka debba tho chastav. Ade maa taatani taluchukunnanante kotte lopale chastav'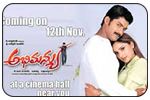 Music: Music by Mani Sharma is good. He used western instruments (rock & metal guitar) for the first two songs in the film. And his skills in giving background music are excellent. We realise the greatness of Mani Sharma's re-recording when you watch the re-recording of some films done by a few new music directors.
Other departments: Camera work by Srinivasa Reddy is impressive. He enhanced the looks of artists with his camerawork. Fights by Ram Shetty are good.
Production: Producer Rock Line Venkatesh has done a good by producing the film with high production values. Presenter C Aswini Dutt's Midas touch also helped the film.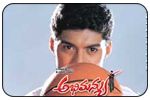 Analysis: First half of the film deals with love story. Interval bang is the separation. Second half deals with hero fighting back to marry his lady love. First half is decent. The tempo in second half gone down a bit. But the lead scenes to climax and the climax are shot well. There is tremendous response in theater when Suhasini asks hero to go fetch back the heroine in climax. Just the way Aswini Dutt's 'Student No.1' gave lift to career of NTR (Jr), Abhimanyu film would be giving lift to Kalyan Ram's career. Abhimanyu is a minimum guarantee film that has fair chances to become hit with right kind of promotion.
Abhimanyu links:
Photo Gallery
Wall Papers
Audio function