Story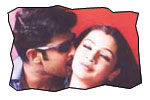 Ramaraju (Prabhas) is an orphan who is brought up by Peddayana (Nassar) in Buttayagudem. When he was a kid, the daughter of MP visits his place and they had fun in playing with each other. Before leaving, she asks him to study well. He takes her as inspiration and tops his studies. Later on he joins the same college in which the Madhu (Arti Agarwal) - the girl he met as a kid - is studying. They fall in love. By then, the parents of Madhu fix her marriage up. Ramaraju and Madhu elope. The rest of the story is all about how they trace the couple in the jungle.
Artists Performance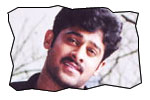 Prabhas is entertaining in this mass role. He wore checkered shirts in the first half. He is impressive in fights. Arti Agarwal is ok as leading lady. Ramya Krishna did an item song in the film. And Ramya Krishna looked far better compared to Arti Agarwal in that song. Nassar is good. Telangana Sakuntala overdid her character as dreadful mother to Arti. Venu Madhav and Brahmanandam did comedy roles.
Technical Departments: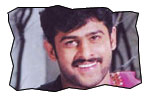 Screenplay - direction: Screenplay of the film is shabby. Direction of the film falls short of what we expect from B Gopal. Taking of the film is very old-fashioned. B Gopal seems to be loosing touch with what people want from him. He concentrated more on accessories and ignored the main content.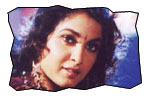 Other departments: Story by Rajendra Kumar is routine one that offers no freshness. Dialogues by Paruchuri brothers are clichéd most of the times. Certain mass dialogues are written just for the sake of it without bothering the impact and relevance. Fights in the film are good. Cinematography by VSR Swamy is average. Music by Mani Sharma is OK. However, two tunes are inspired from Hindi flicks. One tune is reused from original 'Adavi Ramudu' film. The last song of the film is picturized well.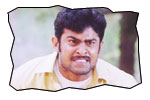 Analysis: First half of the film is ok. Second half is boring. The plus point of the film is good action sequences. This film suffers with bad story and direction. 'Adavi Ramudu' is a disappointment from B Gopal and Prabhas. It is a bad decision on the part of Addala Chanti to take over the sick project. This has chances of doing well in B and C centers, though!
Adavi Ramudu links:
Photo Gallery
Audio Function
Muhurat
Release centers