Story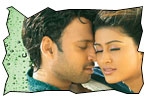 Sanjay (Sumanth) is a practical guy who believes in reasoning. He listens to his mind and ignores heart. Hamsa (Sneha) is a girl who believes strongly in human bonds and trusts everybody easily. Hamsa likes Sanjay immensely and proposes to marry him. Sanjay too accepts the proposal. In a casual chitchat, Sanjay reveals that he does not love her though he is marrying her. He feels that it is a marriage of convenience. Sanjay's confession hurts Hamsa and she cancels the alliance. As Sanjay slowly realizes the power of love and starts missing her, Hamsa becomes pragmatic and practical by ignoring his pleas for forgiveness. The rest of the story is all about how all ends well.
Artists Performance
Sumanth: Sumanth is good in the role of Sanjay with a peculiar attitude. His character in this film is of class nature with a scope for action sequences. Looks like Sumanth is opting for Venkatesh kind of roles in his films. They are either sympathetic or family oriented (Satyam, Chinnodu and Madhumasam).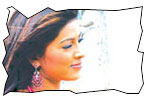 Others: Sneha is perfect fit for the role of dependent women who is forced to become independent. Parvati Melton is OK. Venkat did a guest role. Venu Madhav, Dharmavarapu and Siva Reddy did a separate comedy track. Siva Reddy's mimicry episode gives comic relief. Chalapati Rao got a meaty role as an understanding father and justified it. Ravi Babu takes the duty of raping heroine (which usually reserved for Chalapati Rao in old films) in this film. Ahuti Prasad is good with seema dialect. Giri Babu and Surya are adequate
Technical Departments: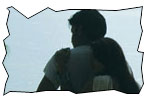 Story: Story of the film is a reverse version of Swayam Varam. In Swayamvaram hero loves heroine. But when marriage is fixed, he resists saying that he loves her but it does not mean that he should marry her. In this film, hero agrees to marry heroine. But he also says that there is no love in that aspect. Both these films end up with hero mending his attitude to comeback to traditionally groomed heroine.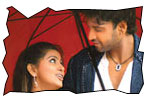 Other departments: The screenplay in the first half is fine. But the screenplay in second half is very convenient. The climax is handled with clichéd screenplay. Direction of the film is adequate. Instead of catering to the class audience as the subject demands, Chandra Siddarth opted to serve all categories of audiences by intensifying family drama and inserting separate comedy tracks. The second half has lot of melodrama as one can expect because it is adapted from a novel by a lady writer. The characterizations of Sumanth and Sneha are good. But characterization of Parvati Melton is artificial. The director should be appreciated for using cell phone technology to clear out misunderstandings (climax) and for baring the truth (NRI couple).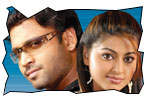 Other departments: Music by Mani Sharma is good. Background music and rerecording are very good. Cinematography is pretty good. The vintage setup in first song is creative. Dialogues are adequate with a few witty ones (Prema Durada lantidi. Durada puttinappude adi elaga vuntundo telustundi. Alage prema kooda). The graphic work is neat. Editing is fair. Production values by Suresh Productions are good.
Analysis: First half of the film is neat. Second half is stuffed with lot of melodrama and it appears boring, at times. This movie could be made in two ways. One is to make it just appeal to class audiences. The other one include all elements to make sure that there is something to everybody. Producer Rama Naidu followed the second path. This film is definitely better than any of the recent films made by D Rama Naidu. The success of this film will depend on how it caters to family crowds.
Tail piece: It has become a fashion in Telugu films and TV serials to project NRIs as greedy people who does not care for relationships and human bonds. In most of the films, the directors are opting for the easy way of showing NRIs in bad light for their screenplay convenience. It should change.
Madhumasam links
• Chat with Sumanth
• Audio launch
• Photo Gallery
• Wallpapers
• Trailers
• Scene clips
• US showtimes
Jeevi reviews of previous 5 films
• Maharadhi
• Desamuduru
• Annavaram
• Rakhi
• Khatarnak
• Pellaina Kothalo
More Reviews