Story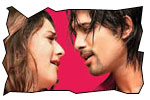 Bala Govindam (Allu Arjun) works as a crime reporter in MAA TV. He gets into a fight with the men on local goon Ponnu Swamy (Pradeep Rawat). Then he goes to Kulu Manali to cover a travel program as Ponnu Swamy people search for him in Hyderabad. There he meets a sanyasini Vaishali (Hansika Motwani) and falls in love with her. The rest of the story is about how he wins the love of Vaisali and makes sure that Ponnu Swamy goes behind the bars.
Artists Performance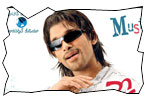 Allu Arjun: Allu Arjun developed a six-pack body for this film and made sure that all his muscles are shown well in fights and dances. He is amazing at dances to such an extent that you end up wondering if the frame rate is increased make the dances appear swift than as usual. He is good in fights too.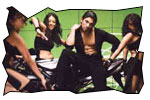 Others: Hansika Motwani is beautiful with tender looks. There is no scope for histrionics in this role. Pradeep Rawat, Jeeva and Subbaraju are adequate as Tamil guys settled in Hyderabad. Ali steals the show again as Gudumba Shankar. The way he does dole dole (Pokiri film) step with his hands is hilarious. Raghubabu is in his elements in second half. Telangana Sakuntala is loud. Ramaprabha is neat. Ajay is good as the mute goon. Rambha did an item song.
Technical Departments:
Story - screenplay dialogues - Direction: Story of the film is wafer-thin and goes on predictable lines. Direction by Puri Jagan is good in parts. Puri Jagan's films always stand out for a powerful and unique characterization of hero. But the same can't be applied for this film. He created good relief by having Ali's TV episodes at regular intervals. Dialogues are adequate.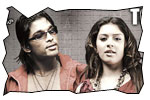 Other departments: Music by Chakri is good. Picturization of the songs is also good. However, the editing cuts in 4th and 6th song are so fast that the dance steps by Allu Arjun do not register into the minds of viewers. The camera work is random in the last song. The dance bit in which Allu Arjun covers his head with the t-shirt is pretty cool. The 5th song (inspired by Dil Se title song) is beautifully picturised on the beach (setwork is pretty good). All songs in the first half are good. Cinematography by Shyam K Naidu is good. He exploited the beautiful locales of Himachal Pradesh very well. But in some of the scenes (the long shots in cave) the picture is blurred. Fights by Vijayan are good. Editing by Marthand K Venkatesh is neat except for fast editing cuts for songs in second half. The theme for the titles is pretty cool.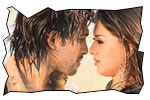 Analysis: First half of the film appeals to youth with love episodes in Kulu Manali. Second half caters to masses with racy action sequences. The plus points of the film are Allu Arjun's work, Ali's comedy thread and racy action episodes. On the flipside, the emotions are not established well between the lead pair in the first half. Puri Jagan has the habit of simplifying things (which critics don't like) and playing it to the galleries to suit the tastes of majorities. The success of Desamuduru depends on how youth receive this film.
Desamuduru links
• Muhurat
• Audio launch
• Photo Gallery
• Working stills
• Wallpapers
• Trailers
Abroad
USA | UK | Aus
Jeevi reviews of previous 5 films
• Annavaram
• Rakhi
• Khatarnak
• Pellaina Kothalo
• BLBD
• Chinnodu
• Samanyuduudu
More Reviews