Story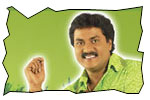 Ramu (Sunil) is an innocent man who is madly in love with his maradalu Radha (Arti Agarwal). But she is in love with Raghu (Akash). In an unavoidable situation, Ramu is forced to marry Radha. But Ramu stays away from touching her as he feels that she still loves Raghu. The rest of the story is all about how Radha realizes the true nature of Ramu and settles down with him wholeheartedly.
Artists Performance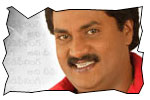 Sunil: First things first! Sunil surprises everybody with his terrific dances. The audience are in a shock for the kind of dances he performed. His comedy timing is impeccable as usual. He excelled in this sympathy oriented role without dominating it. The highlight scene in the whole film is his performance in 'Sri Krishna' episode that comes before 3rd song. He also did well in last half an hour of the film which requires pathos in histrionics.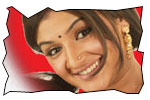 Others: Arti Agarwal did well within her limitations. Akash is adequate. Venu Madhav is good as step brother, but he conspicuously goes missing in the last half an hour of the film. Kota is good as heroine's father. Vadivukkarasi is nice as grandmother. There is a separate comedy thread by Kondavalasa and Lakshmipati. The climax cameo by Dharmavarapu is good.
Technical Departments: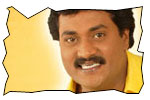 Story - screenplay - Direction: Story of the film is old fashioned where an innocent ugly guy who has too good to believe nature wins over a beautiful girl with his good heart. Direction of the film is good in parts. The screenplay should have been better. The director handled comedy and sentiment part of the film well. But he should have made sure that the last half an hour is interesting. The logic goes haywire in some vital situations (situations leading to Sunil's marriage before interval and making Venu Madhav character missing in the climax.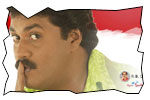 Other departments: Cinematography by Sameer Reddy is a big asset. He made sure that he could able to capture scenic beauty of village though this film is a comedy/sentiment dominated film. He is a sky specialist and he has shown sky beautifully in this film. Music by SA Raj Kumar is average. He rehashed a song from Bhaghi. You can see Trivikram mark in dialogues of this film. There are very good punches and one liners for Sunil. However the dialogue 'magavallu rocket vesukuni chandrudilo emundo choosi vacharu kaani, jacket vesukunna aadadani hrudayamlo emundo kanukkolekapoyaru' is not properly written by using the rhyming words 'rocket-jacket' for serious senti dialogue by grandmother. Production values by Mega Super Good banner are good.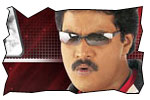 Analysis: This film is basically a story narrated by keeping masses in mind. Hence this film appeal to the crowds of B and C centers very well. The plus points of the film are Sunil's comedy and dances, dialogues and cinematography. The negative points are inept handling of last 25 minutes and old-fashioned narration. They should have taken care of the logic aspect in the story. On a whole, Sunil scores really well as lead actor (hero) with Andala Ramudu and this film is worth a watch for Sunil.
Trade aspect: From trade point of view, this film opened with terrific houseful collections. Andala Ramudu is a typical example of a film that might not please the critics, but gives satisfaction to the aam junta. This film has the potential to make it at box office.
Andala Ramudu links
• Photo Gallery
• Muhurat
• Wallpapers
• Trailers
• US Schedules
Jeevi reviews of previous 5 films
• Bommarillu
• Amma Cheppindi
• Ashok
• Vikramarkudu
• Godavari
• Pokiri
More Reviews