Story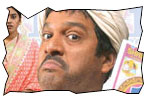 Bullebbai (Rajendra Prasad) is a lottery ticket agent in a remote village for Bhagyalakshmi Bumper Draw. He is also the only guy who knows how to claim a lottery. Incidentally, he comes to know that a villager has won a one crore lottery. He turns greedy. After little investigation, he comes to know that the local drunkard and bachelor Yesudas (Ali) is the winner. When he goes to Yesudas' house, he realises that Yesudas is dead. The rest of the story is all about how Bullebbai manages to grab the prize money using Yesudas' corpse and shares it with a handful of villagers.
Artists Performance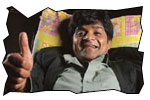 Rajendra Prasad is good in the vital role of lottery ticket seller. Rishi is adequate as the male lead. Farzana is passable in the heroine's role. She is well exploited in the song sequences. Kiran Rathod acts the role of a money launderer of the village. Brahmanandam has a hilarious role. Venu Madhav brings a negative touch to the comedy. Abhinaya Sri is an additional character in this film compared to the original. She is good and she done her own dubbing. Ali is perfect in the role of comical corpse. Tanikella Bharani, MS Narayana, Kondavalasa and LB Sriram add some more humour. Bhuvaneswari adds masala.
Technical Departments: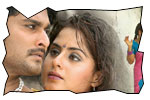 Story - screenplay - Direction: This film is a remake of Bollywood blockbuster 'Malamal Weekly' (which in turn is inspired by the Hollywood film Waking Ned (1998)) directed by Priyadarshan. 'Malamal Weekly' is a multiplex film catering to class audiences. Nidhi Prasad has added mass flavour to the script and targeted the masses with 'Bhagyalakshmi Bumper Draw'. Mostly he has stuck with the original plot, but added a few characters and scenes to suit the tastes of Telugu masses. Screenplay of the film is adequate and direction is satisfactory.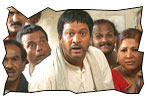 Other departments: Songs in the film are adequate. 'Maye Chesindi' and 'Tolisariga adiga' are the best songs in the film in terms of picturisation and placement. Background music is just ok. Dialogues by LB Sriram are good. He has used rhyme (prasa) in most of the dialogues. Though this rhyme is well appreciated, the rhyming dialogues in first night scene of Venu Madhav are a bit uneasy. Cinematography should have been better, as the lighting is a little inadequate. Certain scenes have gone out of focus.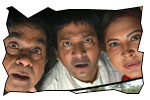 Analysis: The movie becomes interesting from the moment Bullebbai realises that one of his customers has won the lottery ticket. The manner in which the secret is spread to most of the villagers is dealt with interestingly. Nidhi Prasad who has good business acumen opted to change the original script to suit Telugu masses. This film caters to masses and B/C centres audience very well. Overall, Bhagyalakshmi Bumper Draw is a typical entertainer for the frontbenchers.
BLBD links
• Nidhi Prasad chat
• Video Content
• Audio launch
• Photo Gallery
• Wallpapers
Jeevi reviews of previous 5 films
• Chinnodu
• Samanyudu
• Boss
• Stalin
• Andala Ramudu
More Reviews