Story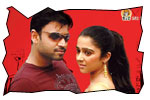 Chinna (Sumanth) is an orphan kid adapted by a jailer (Chandramohan). Chinna was sent to jail for committing a crime in jailers house when he was a kid. He comes out of jail in his youth. He longs to get back to his foster family. But his foster family hates him for his criminal background. The rest of the story is all about how he earns the goodwill and love of his foster family.
Artists Performance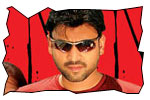 Sumanth: Sumanth selected a Vikraman kind of script for the film where hero's character is too good to believe and it earns lot of sympathy. Sumanth is pretty sensible in this mass role. His performance in climax and minute change in expressions when being misunderstood as timid guy by Charmme speaks volumes about his talent. He is pretty agile in action sequences and mass episodes. The dances in the solo song are good.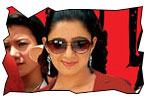 Others: Charmme is good in romantic teasing episodes. Venu Madhav, MS Narayana and Raghubabu provide good comic relief. Rajiv Kanakala is adequate as selfish foster brother. Rahul Dev did the role of villain. Ramaraju did another villain role. Vinaya Prasad and Chandra Mohan are fair as parents.
Technical Departments: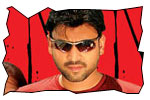 Story - screenplay - Direction: Story of the film reminds us of typical Vikraman kind of films where the good intentions of hero character are misunderstood by everybody. They added many mass elements to the characterization of the hero. Screenplay of the film is adequate. Director Kanmani effectively handled the first half, but could not help letting more melodrama creep in the second half. Kanmani seem to have mastered the art of creating unexpected twists in the climaxes of his films. Like Naa Oopiri, this film too will have a good twist in the end.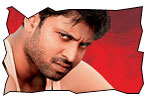 Other departments: The hero solo song is pretty cool among the songs of the film. Ramana Gogula sung this peppy song. Rerecording of the film is good. Cinematography is good. Dialogues are okay. Fights by Kanal Kannan are pretty neat and quick. Editing is ok. Graphic works in the first half are done professionally. Production values of the film are decent.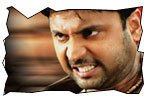 Analysis: First half of the film is entertaining. Tempo in second half goes down a bit. The twist in climax is good. The entertainment aspect and romantic thread are well handled in the film. On the flip side, there is lot of melodrama in family related scenes and excessive fights in second half. From the critics point of view, it is an average film. But on the box office front, Chinnodu will be a minimum guarantee film because it appeals to an average movie goer.
Chinnodu links
• Sumanth chitchat
• Muhrat
• Press Meet
• Audio launch
• Photo Gallery
• Wallpapers
Jeevi reviews of previous 5 films
• Samanyudu
• Boss
• Stalin
• Andala Ramudu
• Bommarillu
More Reviews