Story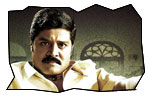 Swamy (Srihari) leaves Rayalaseema in his childhood when their parents were brutally murdered by rival faction gang. Later on he kills prime rival man. Bhaskar is the leader of rival faction group. He operates from Charlaplly jail and aims to kill Swamy. He is willing to sell all his rich property back home to assassinate Swamy.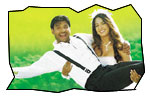 Shankar (Sumanth) is an orphan who is raised by Swamy. Shankar acts as the body guard of Swamy and protects him all the time. Nandini (Anushka) is the sister of Swamy. Swamy settles the marriage of Nandini with the son of Nayar (Kota). Nandini tells Shankar that she loves Kumar (Sai Kumar) and seeks his help in marrying him. While leaving Nandini keeps a written message to Swamy that she is in love with Shankar and they are going to get married.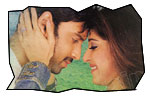 This letter creates rift between Shankar and Swamy. Swamy becomes inaccessible to Shankar and wants to seek the revenge. Meanwhile, Nandini reveals to Shankar that she is in love with him. Bhaskar wants to take the advantage of the rift created between Swamy and Shankar. The rest of the story is all about how all ends well.
Artists Performance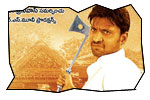 Srihari dominated the entire proceedings of the first half where as Sumanth got lots of footage in the second half. Srihari donned a two-pronged role that has action episodes with the rivals and sentimental scenes with sister. Srihari is excellent in his histrionics. Sumanth is perfect as the loyal man. His performance in hospital scene and challenging Bhaskar scene is of top class and has tremendous mass punch. Anushka is beautiful. Suman donned the role of cop who tries to convict the male leads. Kota Srinivasa Rao is OK in the role of an opportunist.

Technical Departments: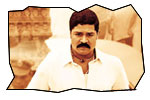 Story - screenplay - direction: The backdrop for the story of the film is inspired by blockbuster faction films. The story has good commercial point. Direction by Samudra is good in parts. But he could not get the scenes stitched in a smooth way. The screenplay of the film is tentative most of the times. Narration of the film is little contrived.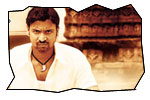 Other departments: Cinematography by Vasu is good. Dialogues by Swamiji - Vijay are heavy most of the times. Fights by Kanal Kannan are partly good. Melodies scored by Kamalakar are good. However the fast beat songs does not make much impact. Editing of the film would have been smooth. The graphics work and color grading were not handled well.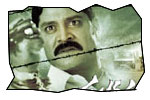 Analysis: First half of the film is OK. The second half slows down due to uneven handling of love episodes and the conflict between the friends. Plus points of the film are performances of Srihari and Sumanth. The negative points are overdose of fights and heavy dialogues. This film has scope to do well in B and C centers by attracting masses. This film opened with fabulous openings.
Mahanandi Links
Srihari's Chitchat
Muhurat
Photo Gallery
Audio launch
Audio CD launch
Wallpapers
Trailers
Jeevi reviews of previous 5 films
Vennela
Seenugadu Chiranjeevi Fan
Meenakshi
Ghajini
Mazaa
More Reviews