Story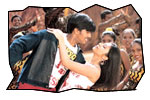 Seenu (Akula Vijay Vardhan) is a responsible youngster and an ardent fan of Chiranjeevi. When a car drives fast ahead of his cousin Swati (Maansi), Seenu tracks the car driver Anjali (Adin Khan) and makes her apologize. Due to this delay, Anjali misses writing the finals of civil services exams. She forcibly starts staying in the family of Seenu as he ruined her education. Anjali falls in love with Seenu and she loses her eyesight due to the colors he threw on her eyes during holi festival. Seenu consults Chiranjeevi Charitable Trust and gets a personal assurance letter from Chiranjeevi. When Seenu wants to tell this good news, Swati is found practicing shooting in a local mela. When Seenu confronts Swati why she lied to him, she tells him that she wants to take revenge on him for being the cause of the death of her guardian and her fiancée Kumar (Ravi Prakash). Later on Kumar returns to Anjali saying that he is still alive. Seenu also realizes that Kumar is a cheater and he is marrying Anjali just for the sake of money. The rest of the story is all about how Seenu exposes Kumar.
Artists Performance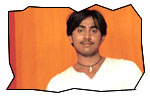 Debutant Akula Vijay Vardhan is pretty average in looks. He needs to improve in terms of histrionics. He has shown some ease in dance departments. Heroines Adin Khan and Maansi are also average. Nagababu did a special appearance his real self in the climax of the film. Kota is neat in the role of pampering grandfather. Ravi is good as Kumar. But he seems to be confined to the slot of fiancée of heroine in most of the films he did recently. Venu Madhav's comedy as Aparichitudu is partly good.

Technical Departments: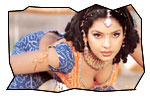 Story of the film is bit contrived. The name and posters of Chiranjeevi is used as the backdrop. Screenplay of the film is uninteresting. Direction is mediocre. Music is mainly aimed at the masses as all the songs are fast-beat ones. Background music is so so. Photography of the film is average.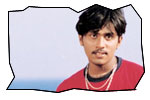 Analysis: First half of the film is mediocre. The second half is not up to the mark. The basic story of the film is unconvincing. Too much emphasis is given on the heroism elevation than consolidation the story content. On a whole, Seenugadu Chiranjeevi Fan that is mainly aimed at luring Chiranjeevi fans disappoints.
SGCF Links
Photo Gallery
Audio launch
Jeevi reviews of previous 5 films
Meenakshi
Ghajini
Mazaa
Moguds Pellams
Danger
More Reviews