Story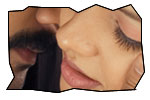 Seenu (Tarun), Lalitha (Saloni) and Ravi (Raja) are childhood friends from a remote village. Ravi moves to town when he was a kid and then loses contacts with Seenu and Lalitha. Seenu and Lalitha grow up together and fall in love. Seenu'a father opposes to their love. Seenu and Lalitha run away from their homes. They accidentally meet Ravi in the city. Ravi gives them shelter in his home. And suddenly Seenu goes amiss. The rest of the story is all about the ending of a love story that started in a village.
Artists Performance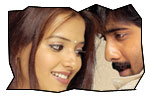 Tarun enacted the role of an irresponsible youngster effortlessly. Saloni looks good in traditional attire of langa and voni. Her histrionics are good. Raja gave a matured performance. Sunil is hilarious as servant of Tarun in the first half. Brahmanandam sprinkled good humor with his cameo. Murali is good as the baddie in the first half. Chandra Mohan, Naresh, Ramaraju, Nirosha and Yamuna are adequate.

Technical Departments: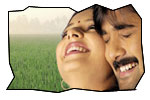 Story - screenplay - direction: Story of the film has a different point in it. Most of the scenes in the first half are pretty poetic. It requires very tight screenplay and smooth handling of emotions to narrate such a delicate story. Narration of the film is pretty slow and screenplay is not good. Direction of the film is OK in parts.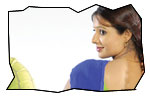 Other departments: Major asset of the film is cinematography by Arjun Jana. Ramesh Varma's poetic thoughts and luster locales added to the brilliant cinematography in the first half. Music by Devi Sri Prasad is good. However, the songs are not properly placed in the film. Dialogues written by V Suresh Babu and Swamy are good in parts. The funny one-liners are well written. Lyrics by Anant Sreeram are worth commending. Editing of this film is not crisp. Production values are good.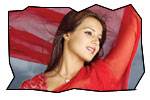 Analysis: First half of the film is OK. The interval block is good. The second half is a letdown. The plus points of the film are good comedy in the first half and photography. The minus points are screenplay and lack of feel. When one selects such a tender story, it is very much important to establish the emotions. The emotions in this film are not established well.
Oka Oorilo Links
Press Meet
Audio Function
Photo Gallery
Wall Papers
Jeevi reviews of previous 5 films
Anukokunda Oka Roju
Jagapati
Aparichitudu
Andarivadu
Narasimhudu
More Reviews