Story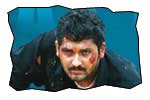 Then there is a co-operative bank called 'Narayana Co-operative bank' in Hyderabad. Funds worth crores of rupees were transferred in to the accounts of proxies of MLA (Kota Srinivasa Rao) and minister (Costumes Krishna). When the scam broke to the public, they kill the chairman of the bank and portray it as the suicide. Chakravarthy (Sai Kiran) is sent to Hyderabad as a special recovery task manager from RBI. When he tries to extract money in a legal way from these big shots, they give a cold shoulder. Then he kidnaps all the top guns involved in the scam one by one and recovers the money.
Artists Performance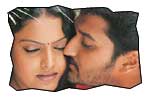 Sai Kiran succeeds in the role of action hero. Somebody else has dubbed his voice. Heroine Madhurima is OK and she resembles Richa Pallod in certain angles. Kota Srinivasa Rao is fair as villain, but his villainy would have been exploited more. The guy who did the role of police commissioner is impressive though he seems to have gone overboard at times. Comedy track involving Ali is boring. Costumes Krishna and Lakshmipathi are passable.
Technical Departments: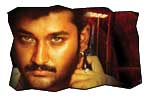 Story: The subject of 'Satta' is scams rocking co-operative banks. Hero uses the kidnap technique to solve problems. SV Krishna Reddy's 'Athade Oka Sainyam' also dealt with the same subject. In that film too, the responsible person from the bank is killed and it was portrayed as a suicide. The kidnap techniques were extensively used in recent films like 'Tagore' and 'Guri'.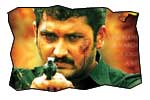 Screenplay - direction: Screenplay of the film is mediocre. Direction is average. The director could not succeed in keeping audience engaged in the first half. Narration of the film is slow and predictable. Certain scenes in the film look quite illogical.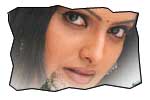 Other departments: Dialogues in the film are OK. Music is not up to the mark. Background music leaves a lot to be desired. Editing is fair. Photography is average. Production values are low. The jungles are well exploited in terms of locations in this film.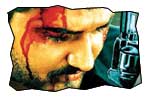 Analysis: First half of the film is boring. Second half is better. 'Satta' is a below-average action oriented mass film. The penetration of TV into lower class has made watching idiot box a better alternative. And masses demand something exciting when they watch a film. And Satta joins the plethora of films, which does not provide any thing new/exciting stuff to the masses.
Satta Links:
Audio Function
Poster Designs
Photo Gallery