Hyderabad
11th November 2006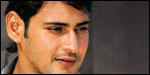 My instincts turned out to be right – Mahesh Babu
Mahesh Babu (Best actor – Athadu): This year is a lucky year for me. We had very good moments in our family this year. Pokiri film went on to become a huge hit. I guessed that Athadu will be a hit and I would get an award when I listened to the story. My instincts turned out to be right. I am very happy for the award. I would like to thank director Trivikram and producer Jayabheri Kishore on this occasion.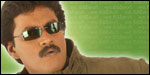 Thrilling to listen to the news amidst Australian Telugu NRIs - Sunil
Sunil (Best comedian – Andhrudu): I am in Sydney at present to perform for 100 day celebrations of Bommarillu film in prestigious Sydney Capital Theater. During my performance, Prakash Raj came to the stage and announced that I won Nandi award. Listening to this news while performing amidst thousands of Australian Telugu NRIs is a thrilling experience for me. Incidentally this is my 2nd Nandi award for best comedian after Nuvvu Nenu. I won Filmfare award for Pedababu. I am happy that I got awards for two films directed by Paruchuri Murali (Pedababu & Andhrudu)
From Australia I will be leaving to Bangkok to participate in the shooting of Bangaru Konda film. I will come to Hyderabad after a week. I am feeling happier because Mahesh Babu and Krishna Vamsi won best actor and best director awards respectively. I always felt that Chakram is one of the best films done by Krishna Vamsi. I am happy because Trivikram and me are going to share the dais again this time. The God is making sure that our bond is intact even in Nandi awards..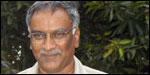 Now I can see some money in the film - Tammareddy Bharadwaja
Tammareddy Bharadwaja (Best film – Potheponi): I am happy. It was the most unexpected. I made Potheponi film and it went without any notice. Most of the common audience did not even know that such a film is released. With this award, I am sure that people would take a notice of the film and would definitely watch it through TV channel or DVD. Now there are chances of seeing some money on this film.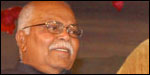 It is a good trend – CC Reddy
CC Reddy (Producer – 3rd best film Gowtam SSC): I am happy. Gowtam SSC is the result of a joint effort done with team spirit. This king of awards with message oriented movies like Gowtam SSC will encourage us to come up with more number of clean and healthy films. It is a good trend and I am happy about it.
I don't respond an award - Gangaraju Gunnam
Gangaraju Gunnam (Producer – 2nd best film Anukokunda Oka Roju): I don't respond an award.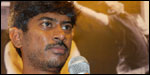 I expected awards for Charmme and Jagapathi Babu - Chandrasekhar Yeleti
Chandra Sekhar Yeleti (Best screenplay writer – AOR): I am Very happy as it was unexpected. I expected best actress and best supporting actor awards for Chamme and Jagapati Babu respectively. The whole unit is happy.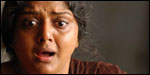 The credit goes to Rajamouli – Bhanupriya
Bhanu Priya (Best support actress - Chatrapati: I am very happy. Director Rajamouli brought the best out of me in this film. The credit for this goes to Rajamouli. This is my 3rd Nandi award after Swarna Kamalam and Lahiri Lahiri Lahirilo. I am presenting doing a film titled Devathalu in Telugu.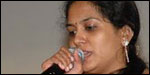 I want to win both awards (playback singing and dubbing) at once - Sunitha
Sunitha (Best female dubbing artist – Potheponi): I want to get two awards for both dubbing and playback singing at a time. I sang a wonderful song in a children film titled Chinuku. I expected an award for Potheponi because I dubbed for an important character in that social awareness film. My dubbing in Radha Gopalam and Anukokunda Oka Roju too got good appreciation. I expected best dubbing artist award for one of these three films.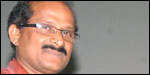 Thanks to Ramoji Rao and Kiran for giving me creative freedom – Mohan Goteti
Mohan Goteti (Best film critic): I am very happy to have received Nandi award for the second time. I got Nandi award for the first time in 2001. I would like to thank my chairman Ramoji Rao and MD Kiran for giving me creative freedom to write analytical articles on burning issues of Telugu cinema. (for the starters Mohan Goteti has 20 years of vast experience in journalism and has been editor-in-charge for Sitara film magazine for the past 8 years)
Nandi awards coverage at idlebrain.com