22nd May 2000

Venky in Europe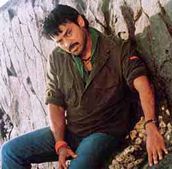 Venky is touring Europe for his 'Rudrama Naidu' shoot for Suresh Productions. The shoot has begun on 17th May and would continue till 10th June. Vandemataram Srinivas is scoring the music simultaneously in Hyderabad.

Vandemataram Srinivas is giving music for Venky for the first time. Venky is doing duel role as son and father in this film. Bhanu Priya is pairing opposite 'Rudrama Naidu'(role of father) and Soundarya against Vishnu(Role of son). Paruchuri is providing dialogues. Camera by Ravindra Babu and direction and screenplay by Shankar N.



Antha Mana Manchike: After splitting with Atchi Reddy and SV Krishna Reddy



The news is confirmed. Kishore Rathi, the man behind Manisha films has parted with his longtime buddies SV Krishna Reddy and Atchi Reddy. He started his own venture on his banner 'Manisha Arts and Media Pvt Limited'. 'Veeru K' of 'Aaro Pranam', 'Pellivaramandi' and 'Manasu Paddaanu Kaani' is directing the film.
Rajendra Prasad the lucky mascot of Manisha films, who gave a hat-trick start to Manisha films with Kobbari Bondam, Rajendrudu - Gajendrudu and Mayalodu is acting as the solo hero. Mahesh Rathi is producing this film. There would be two heroines in this film. Shooting of this film will start on 5th June. This film would be shot in one single schedule. Marudhuri Raja is writing dialogues. And the title of the film is 'Antha Mana Manchike'.

It takes more than acting to be on Top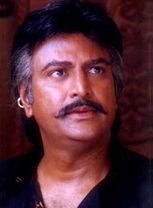 In the last week's news, we have read about Dr Mohan Babu's new film 'Rayala Seema Ramanna Chowdary'. He was doing a song in which Dr. Mohan Babu is required to ride on a horse that is followed by a couple of horses by group dancers. Due to the wild riding of Junior artists, Dr. Mohan Babu has fallen from the horse. He was all bruised. And the entire unit expected him to take rest in hospital.

But Dr. Mohan Babu got ready for the next shot in no time to the much bewilderment of the unit. At his age, no other actor could have taken risk to act. But Dr. Mohan babu is something else. Probably that is the reason why he continues to stay on top with his sheet dedication and determination. Kudos to Mohan Babu.


Chiru has 3 reasons to Rejoice



Somebody asked Chiru, what made him proud on 'Annayya' 100 days celebrations for which he gave three reasons.

1. Felicitation of the blood and eyes donors for the Chiranjeevi Charitable Trust by CM Chandra Babu Naidu
2. The presence of Chandra Babu Naidu, Chief Minister of Andhra Pradesh.
3. The response Pawan Kalyan received from the crowd when he made an entrance.



Click for the Archive