That Gruesome Incident in Sakhi .....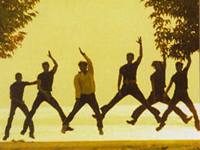 "Santi is in cloud nine after coming to know that her hubby is immaculate. As her excitement turns into ecstasy, Santi starts crossing the road. And wham!! She met with a gruesome accident as a speeding car banged into her...." .
The above description belongs to the gruesome accident in Sakhi film that was visualized by Mani Ratnam. The entire crowd in the theater went for a big gasp. The equal credit goes to a technician called Arvind, who worked for 3 months to get that split of second effect. Arvind is of 29 years old and is the latest computer graphics man handpicked by Mani Ratnam.
SV Krishna Reddy's twin projects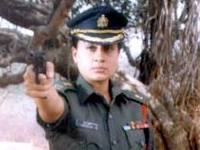 As everyone is tight lipped about the progress and status of SV Krishna Reddy's film in progress, 'Sarduku Podam Randi', he announced two hot projects. One is 'Swarna Yugam' with Chakri and Soundarya (the Premaku Velayara pair). This film is expected to have a journey into 'Swarnayugam'. Incidentally Divakar Babu, the man behind the success of SV Krishna Reddy films was omitted from 'Swarna Yugam'. Another project that is started on 26th May was 'Sri Mati Satya Bhama' with Vijaya Shanti. Suraj film's that finished the shooting of 'Adavi Chukka' is produce this film.

Jagapati Babu - A man craving for satisfaction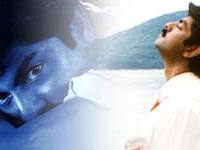 It's been long journey for Jagapati Babu to reach the position where he is in now today. He is an optimist and good strategist who has a hardworking attitude. He feels that artistic satisfaction is more important than anything. That could be the reason behind choosing projects like 'Samudram' and 'Manoharam' that game ample scope for Jagapati Babu to emote. More importantly he is honest in complimenting co-actors if he finds them good. After watching the film 'Badri', he made a phone call to Pawan Kalyan to comment him for his nice job. The same attitude of airing opinions about other actors gives him satisfaction and shows his real attitude.

Now its Kushboo's turn

Kushboo must be feeling excited after getting married finally. She has one more reason to rejoice now. World Tamil Council of Newyork has honored Kushboo with a doctorate on 26th of this month. Those fans who built temples on her name must be celebrating the change of name of Kushboo to Dr. Kushboo.