Yuva Samrat Express - A Unique promo for Nuvvu Vastavani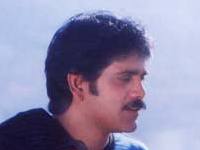 Gemini TV and Supergood films has come up with an unique offer for the Telugu Cinema lovers. All viewers has to do is to answer a few questions like 'what is the first dialogue by Nag to Simran and vice versa. Out of the innumerable viewers who will write the correct answers, 375 lucky winners will be chosen.
All these lucky winners will get a chance to travel from Hyderabad to Vizag along with Nag in a train hired for this purpose. Nag is cloud nine after 'Nuvvu Vastavani' brought him back to the lime light. This film started with a flop talk and slowly picked up and now it is going great guns by standing as the winner of Sankranti race.
Hindustan - Free Ticket for kids below 12 years

'Hindustan', a film made on terrorism is doing considerably well as it has got curious value. Its promos on TV are mainly targeted at kids. As a step to create further awareness, the producers are offering free tickets to the kids below 12 years in all theater and for all the shows for a limited period. In a way, this offer is a strategic one. As kids do come to film along with their parents and family, they can get additional tickets sold. Its a commendable effort though. To promote audio of the film, the producers decided to sell cassettes at a price of Rs 10/- at the theater Hindustan is playing.
Bhupinder bags the villain role in Balayya's project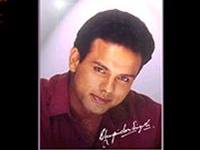 Bhupinder Singh, the new villain on the Tollywood is becoming very choosy and selective. Affording Bhupinder Singh means not just paying a bounty to him as remuneration. But also to make sure that the hero playing opposite him is among the Top heroes in Tollywood. After making splashes with his debut with 'Thammudu', he did a small role in Annayya. Now he is acting in two of the much talked and high profile and special effects films, Anji and Devi Putrudu. He is playing main villain in Anji and a Side Kick to the main villain in Devi Putrudu.
According to the unconfirmed reports he is supposed to have bagged a villain role in B Gopal - Balayya film that is under production now. He is also doing the role of 'Rohit' in Tamil version of 'Tammudu'




Mission Possible?

Here are the proposed released dates for the hottest film in the offing.
Anji (Chiru, Namrata and Bhupinder) - 1st October 2000
Rudrama Naidu (Venky, Soundarya & Bhanu Priya) - 22nd September 2000
Kouravudu (Nagababu) - 30th June 2000
Goppinti Alludu (Balayya, Sanghvi & Simran) - 1st week of July