Songs Recording of Mahesh-Krishna Vamsi started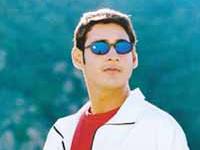 The music sittings for Ram Prasad Arts venture with Mahesh Babu and Krishna Vamsi was started on 24th June 2000 at Hyderabad. Mani Sharma is providing the music. There will be seven songs in this film. Regular shooting of this film will start on 21st July 2000 and the entire film would be shot in a single schedule. According to Nandigam Gopi, the producer this film is slated for the 2001 Sankranti release.
Though officially they have not announced the name of heroine the grapevine suggests that it might be one of Jyotika and Amisha Patel. Story, screenplay and direction for this film will be provided by Krishna Vamsi. Incidentally, this film would be the second romantic full fledged commercial film by Krishna Vamsi after 'Ninne Pelladata'. This film is being presented by N Rama Lingeswara Rao.
Srihari to play a double role in Ayodya Ramayya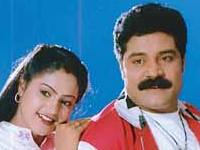 Shooting of Sri Hari's film in the direction of Chandra Mahesh (Preyasi Raave fame) is going on at Nank Ram studio since 25th June. Srihari plays a dual role in this film as son and father. He is donning the role of a police officer for the third time as hero. Earlier films of him as police are 'Police' and 'Balaram'.
Kota Srinivasa Rao is acting as a villain for the first time in Srihari's film as a hero. Posani Krishna Murali, the writer of this film is also acting in a special role. Vandemataram Srinivas is providing music. Shooting of this film will be completed by 4th of August and release of this film is slated for the first week of September.
Yash Chopra demands insurance money for 'Mohabbate'

Yash Chopra, the ace producer of Hindi cinema has insured his film under production 'Mohabbate' for 15 crores. He claimed an insurance of 35 lacs from United Insurance company by showing the cause of injured Aiswarya Rai not coming to shoot for a few days. This film is expected for 2000 Diwali release. But due to the delay in schedules, Mohabbate is expected to hit theaters a month later.