A gift to remember on 175th day for Venky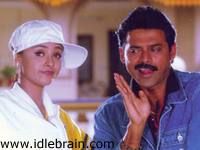 Kalisundam Raa, the blockbuster of the year that set box-office on fire by running for 175 days in 14 centers is presented with an unique gift on its 175th day. It was adjusted as the best Telugu Cinema for the year 1999-2000 by National award committee for the 47th National Awards. Dr. Rama Naidu has added one more feather to his cap with another award.
The other film that made waves at National Film awards from Andhra is Sekhar kammula's unique slapstick film on typical SR Nagar-Amirpet belt USA aspirants 'Dollar Dreams'. Mohan Lal and Kiron Kher are adjusted as best actor and actress for their performance in 'Vanaprastam'(Malayalam) and 'Bariwali'(Bengali) respectively. Buddha Dev Das is selected as best director for his film Uttara (Bengali).
Mahesh Babu to pair up with the lissome lass Sonali Bendre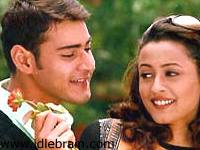 Sonali Bendre missed the bus for Mrigaraju to act with Chiru. But she need not regret about that missed dates. Now she has signed for the most talked about film that has Krishna Vamsi and Mahesh Babu as director and hero.
Shooting of this film will start on 1st of August. The technical team for this film are Akula Shiva (Dialogues), Veturi, Seetarama Sastri, Suddala and Chandra Bose(Lyrics), Mani Sharma(Music), Ram Prasad (Camera) and krishna Vamsi (Story, Screenplay, direction). Producer of this is Nandigam Gopi. This film is presented by Nandigam Rama Lingeswara rao on Ramprasad arts banner.
Ammo Okati Taarikhu - tile of EVV new film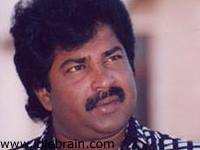 The muhurat of EVV's new film on AA Arts banner happened yesterday at Allwin Recreation club. Srikanth, Suresh and Raasi are playing the mainleads in this film. LB Sriram, who gave a boost to the success percentage of 'Chala bagundi' is doing a vital role in this film. For the first time Vandemataram Srinivas is providing music for EVV film. Otherwise EVV's favorite music director is been Koti.
LB Sriram is playing another laugh rioting role in this film as a person who make others laugh and gets heartburn at the same time. Kota Sreenivasa Rao is playing sadistic pop to LB Sriram. LB Sriram is playing the role of Bus Driver and Srikanth as the Bus conductor of the same bus.
Sri Srimati Satyabhama to be shot in abroad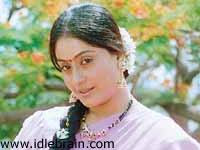 Three songs and nine scenes of Sri Srimati Satyabhama are going to be shot in abroad from 21st July onwards. This film is being produced by Suraj films and directed by SV Krishna Reddy. Role of Vijaya Shanti is a tailor made one.
This film is a comedy flick with underlying message for the male chauvinists. The other interesting cast in this film include Brahmanandam, LB Sriram, MS Narayana. Dialogues by Satyanand and photography by Sarat.
Tailpiece: 'Kya kahana' is releasing in Telugu today(7th July) as 'Raa Chilaka' in Visakhapatnam, Guntur, Karnool, Cudappah and Ongole today. Preity Zinta and Saif Ali Khan are playing the main roles..