27th March 2000
Azad to have regular Shoot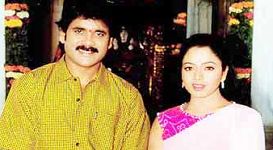 We all knew that 'Azad' was formally launched at Sanghi Temple a few days back. The regular shooting of this film was started at Sanghi temple on last Thursday.

A song is being shot at Annapurna studios today. After this song, some talkie part is to be canned at Rama Naidu studios followed by a jaunt to abroad to can 3 more songs. This film is being produced by Aswini Dutt and directed by Tirupathi Swamy.

Shankar: One more weapon from the school of Varma



Tammareddy Bharadwaja, who is known for experimentation and taking risk is boarding on yet another project. He will be making a film for Chakri. This film would be directed by Editor Shankar.

Editor Shankar is a find of Ram Gopal Varma, who worked for Shiva, Kshnakshnam and Gayam. He also worked as editor for Krishna Vamsi, Siva Nageswara Rao, Guna Sekhar and Veera Shankar. JD Chakri is supposed to have promised a project to Shankar during the making of 'Gulabi'. And he kept his word. This film's muhurat is slated for April month.



400 doctors donate eyes for Chiranjeevi Charitable Trust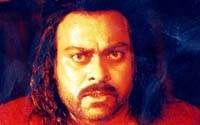 It was 25th of March. Annapurna studios is bubbling with the doctors who came to meet Chiranjeevi who is shooting for MS Arts. These 400 docs from Anantpur, Mehboobnagar and Kurnool districts came to donate their eyes for Chiranjeevi's charitable trust.

They have also promised Chiranjeevi that they will be getting 1400 more donation forms signed by their family members. A few of these doctors have donated blood too. Chiranjeevi makes it sure that he personally meets and encourages the people who come to hyderabad to donate eyes/blood.

An impressed Chiranjeevi shared his thoughts about social work with the learned people and they had mutual admiration.