Story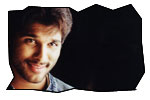 Bunny (Allu Arjun) joins the college in which Mahalakshmi (Gowri Mumjal) studies. Mahalakshmi's father Somaraju (Prakash Raj) is a millionaire and he keeps 24-hour security on her at the college so that nobody eyes his daughter. Bunny makes Mahalakshmi fall head over heels for him. Somaraju is so fond of his daughter that he can't see her cry. Hence Somaraju is forced to accept the love between his daughter and Bunny. Bunny then asks for the property of Somaraju to be written on his name prior to marriage. The crux of the story is all about the whereabouts of Bunny and why he asks for the property.

Artists Performance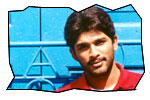 Allu Arjun: Allu Arjun gave another scintillating performance as Bunny. He is pretty stylish in his mannerisms. His dances are full of energy and verve. Fights (city based) are impressive. His dialogue delivery is good, but there is lot of scope for improvement. He needs to get the words flow in free rhythm. He is pretty effective in teasing scenes.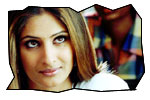 Others: Debutant actress Gowri Mumjal is adequate. Tamil hero Sarath Kumar did a vital role in this film. His body language has Tamil scent in it and the guy who dubs for Rajnikant dubbed the voice of Sarath Kumar. Prakash Raj is extremely impressive with his performance. The greatness about his performance is that he makes his co-actors get the credit with his response/reaction to the situations. Raghu Babu's comedy is the highlight of this film. This character is the most impressive character done in the career of Raghu Babu. MS Narayana is remarkable as the principle. And for a change, he doesn't booze in this film. The guy who did sidekick to Raghubabu has a noteworthy role in this film. Sarath Saxena is adequate as the pal of Sarath Kumar. Mukesh Rushi is OK as the villain, but the voice given to him sounds monotonous. Seeta & Sudha are satisfactory. Venu Madhav is good as the peon who gives retorts to principal. K Viswanath did a guest role.
Technical Departments: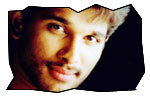 Story: Story of the film deals with Polavaram project, which is an ambitious one. By having Polvaram project as main objective, the first half deals with love episodes of hero and second half deals with mama - allullu thread. The underlying logics and complication behind Polavaram project were not considered in an academic style. It's a predictable storyline in the lines of past Vinayak's films.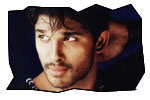 Screenplay - direction: VV Vinayak has chosen a story that has very good commercial value. VV Vinayak's direction of the film is good. By keeping the image and body language of Allu Arjun in mind, he narrated the entire film in lighter vein mode (except for flashback and climax episodes). Screenplay of the film is smooth. But the story of the film is predictable. Vinayak excelled in executing the mind games played by hero on Prakash Raj and his henchmen. But he could not establish the basic objective of Polavaram Project in an effective way. Though used for entertainment, taking out the eyes and replacing them later appears farce. The story also lacks any powerful villain who can match the wits of hero.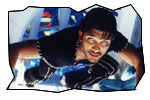 Music: Music by Devi Sri Prasad falls short of expectations we have after Arya. But, two mass songs (Maro Maro and Bunny Bunny) are excellent. Vareva Vareva song has lot of zest and spirit in it. The melody 'Jabilammavo' (sung by DSP's brother Sagar) is soulful. The background score is good except for too much of 'sup sup' sounds. The usage of rap and other instruments to elevate comedy scenes is efficient. Picturization of the songs is excellent. They used a different choreographer for each song to make sure that each song has different steps and approach towards it. Three songs are taken in sets and three in outdoors. The sets erected for Bunny Bunny song are extravagant.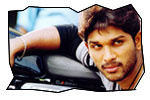 Photography: Photography by Chota K Naidu is excellent. It is sad that we are not seeing him work for more number of films. His last Telugu film was Tagore. The colors he captured for this film are brilliant. And there is so much of elegancy in his work.
Dialogues: Dialogues by Rajendra Kumar are adequate. Here are a couple of dialogues worth mentioning -
Allu Arjun to Gowri: Premaku nammkam punadi. Anumanam Samadhi.
Prakash Raj to Arjun: Era naa intlo vunte. Neeku bone lo vunnatlunda?
Allu Arjun: Puli ekkada vunna pule. Adavilo vunna. Bone lo vunna.
Raghubabu to Prakash Raj: Anna ee dialogue already patha cinemalo SV Ranga Rao kottaadanna.
Other departments: City-based fights composed by Kanal Kannam are striking. Art work by Ashok Kumar is good. Editing by Gowtam Raju is neat. Production values by debutant producer Mallidi Satyanaraya Reddy are brilliant.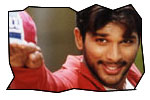 Analysis: First half of the film is entertaining. Second half has more comedy content due to the scenes revolving around Prakash Raj. The flashback episode of Sarath Kumar is average. The climax of the film appears extended as logically the film ends when Prakash Raj changes into good man. The entire film is narrated in an entertaining style by inserting humor as and when possible. The director did not even spare climax for this. He inserted a satire on Reliance Petroleum (free ad) when climax verbal duel is going on in full swing. On a whole, Bunny is a decent urbane oriented entertainer if you don't mind the predictable storyline and certain logics. You can watch it.
Bunny Links
Muhurat
Photo Gallery
Wallpapers
Gowri Mumjal Interview
Release centers
AP | US | Australia | UK
Jeevi reviews of previous 5 films
Andagadu
Soggadu
Sada Mee Sevalo
Chakram
Prayatnam
More Reviews