Story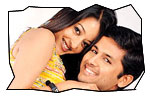 Seenu (Nitin) is the son of a municipality truck driver Bonala Bikshapati (Tanikella Bhaarani). Mallika (Raima Sen) is the daughter of a millionaire Somalinga Raju (Rehman). Seenu and Mallika are classmates and fall in love. Irritated by this, Somalinga Raju puts Seenu in jail on false charges. The second half is all about how Seenu bids for a great escape and marries his ladylove.
Artists Performance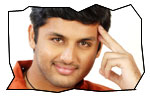 Nitin: Nitin is adorable in the first half of the film with chirpy attitude and vivacious outlook. His dialogue delivery improved considerably in this film. His Telangana college accent is very natural. His dances for the first two college songs are very flexible.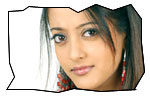 Others: Raima Sen is OK as leading lady. Suman Shetty had major role in first half of the film and did pretty well. Tanikella Bharani is good as father of hero. Teja got habituated in signing retired heroines as mothers of heroes/heroines (Talluri Rameswari - Nijam, Ayesha Julka - Jai and Aiswarya - Dhairyam). Aiswarya (daughter of Lakshmi) acted as mother of heroine in this film. Retired heroes Rehman and Arun Pandyan did important roles in this film. Chalapati Rao is good as grandfather. Rallapally is hilarious as fake baba. Ali's toilet humor is in bad taste.
Technical Departments: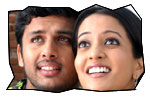 Story: Storyline of rich girl falling in love with poor boy is just the reverse case of 'Nuvvu Nenu'. The point of heroine's father putting hero in jail came in recently released 'Dhana 51'. Hence the storyline of the film appears pretty clichéd.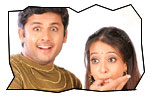 Screenplay - direction: Screenplay of the film in first half is good and its gone haywire in second half. Teja succeeded in established the love between the lead pair in the first half, but the direction in second half appears pretty confused. One fails do understand why Teja always show the rich parents in bad light in all his love stories.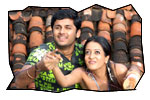 Dialogues: Dialogues are partly good in this film. There is too much of sermonizing about the trait 'Dhairyam'. There are two hilarious comedy dialogues for Suman Setty in the first half. Here is another comedy dialogue for Brahmanandam - 'Aalu ledu. Choolu ledu. Apollo Hospital bill entha ani adigaadanta!'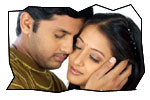 Other departments: A couple of melodies (emito & neetho cheppana songs) scored by Anoop are very good. Picturization of songs in first half is good. Cinematography by Sameer Reddy is good. Lyrics by Kula Sekhar are good. Fights by Horseman Babu are average. Production values of 'Asian Entertainments' banner are adequate.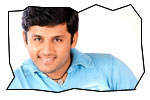 Analysis: First half of the film is OK. Second half is a let down. The point of heroine's father putting hero in jail and hero trying to escape does not go well with audiences. Teja's forte is doing love stories. The first half of the film is love story. But the second half has 10% love quotient and 90% action backdrop. This film is a disappointment from Teja. We have to wait and see how it fares at Box Office.
Dhairyam links
Muhurat
Photo Gallery
Press Meet
Audio Function
Jeevi reviews of previous 5 films
Orey Pandu
Are
Pandem
786
Keelu Gurram
More Reviews